The date is August of 2016, and students new to the high school scene scatter around the hallways of Tompkins' Freshman Center, their bubbling excitement bursting with all the various possibilities of what the next four years of school could bring. Yet, just like binge-watching a TV show, the years pass by in a flash and soon, it is May of 2020, and the once inexperienced freshmen are now seniors who could have never imagined to be living their last moments as high school students apart due to quarantining amid COVID-19. However, that does not stop the district to recognize and celebrate every senior's achievements, both academic and extracurricular. Among these achievements lie those who have successfully been ranked among this class' top ten, including Nicholas Kao, who feels honored to have been given the title of Valedictorian for the class of 2020.
"I remember freshman year I made spreadsheets for all my classes over the four years," Kao said. "But it honestly feels like so long ago and I do not remember if I was striving to be in the top 10, just trying to do the best I could in high school."
Kao states that in order to strive to be in the top ten, it is important to plan one's schedule ahead of time, and consider taking challenging yet enticing courses along the way. Additionally, he emphasizes the importance of attending tutorials if a class gets too hard, and to never be afraid of asking questions. Taking advantage of the resources available, such as talking and studying with friends who are or have been in the same class in order to broaden ideas and views, as well as utilizing the internet, are all ways to better prepare oneself for academic courses.
"With all the resources available to us, it is easier to learn than ever, but you have to be the one who puts in the work," Kao said.
Salutatorian Ramandeep Sethi agrees with Kao in that in his experience, he made sure to choose classes that he found interesting. In order to maintain organization, he utilized Canvas as an online scheduler for planning and preparing his work, which in turn reduced any unnecessary cramming.
"I would say that high school is an amazing time for exploration, so feel free to join clubs and take classes that you are interested in," Sethi said. "As for top 10, make sure that you develop study habits and pacing that works for you."
Karthik Venkudusamy, who ranked third, found himself wanting to place in the top ten since his sophomore year, as he wanted something more from high school. He saw this achievement as the perfect challenge. Venkudusamy states that for him, maintaining a good social life was extremely helpful in succeeding with his goal, as it developed the perfect balance keeping from getting too focused and anxious on his academics. As for external influences, Venkudusamy, like the rest of the top ten, addresses his parents and friends as his main supporters, but he also found a great amount of aid from AP Seminar teacher, Mr. Haisler, and AP Chemistry teacher, Dr. Dutta.
"They caused me to view teachers as friends and trusted mentors, which helped me become comfortable and more 'loyal' to help and assist my peers and those who helped me along the way," Venkudusamy said.
As for whether students should view being ranked in the top ten as a standard of success, Daveraj Chakravarty, rank four, advises students to remind themselves that it is not, and to take courses that would apply to one's future, as the education one is striving for should be one that fits personal interests. Additionally, Sakshee Jain, ranked five, states that actually putting an effort in learning and mastering the classes in one's schedule will guarantee a desirable outcome. Furthermore, Jain believes that one should never underestimate a class, no matter how simple or challenging it may seem at first, as it is crucial to stay consistent with a student's performance.
"Even if you have some lows over the years, do not blame yourself too much because as long as you tried your best and learned, that is all that will matter in the long run," Jain said.
Abinavraj Ganesh is another member of the top ten whose goal since freshman year was to be ranked under ten. He designed his course planning around that goal, and was disappointed to learn his junior year that he was not ranked in the top ten. However by the end of this year, he found himself in complete surprise as he was ranked six. Ganesh shares that in order to pass a course with simplicity, students should do two things- pay attention in class and take good notes.
"A lot of students either just sit down and listen or fall asleep, however I
found that writing down your notes significantly helps you remember and learn content," Ganesh said. "This helped me spend less time on studying for quizzes and tests, a huge time saver."
Most of the students in the top ten agreed that in order to truly strive for one of these ranks, students should never pass up the opportunity to attend tutorials, especially if a semester grade is sitting at a high B, borderline A. 'Playing the GPA game' is crucial to maintaining higher ranks, which includes taking 5.0 classes. Furthermore, by attending summer school courses, one's schedule gets cleared for the opportunity to take more interesting and well-rounded classes.
"Also, find the tiniest periods of free time in your day to take advantage and complete homework, whether it is while walking down the school hallways or before school in the cafeteria," Ganesh said. "These were my tricks to finesse high school."
While some students dream of having a spot in the top ten, Jose Ordonez, who ranked seven, did not know what the 'top ten' was as a freshman. However, he did feel he was at an advantage regarding the courses he took and when he took them. Ordonez lived and attended school in both Ecuador and Mexico, where the education systems are vastly different compared to the United States. By the time Ordonez began high school, his mathematics education was so advanced that he was placed in pre-cal his freshman year.
"I believe I have always had a good work ethic, something I feel was ingrained in every student back in my old schools in Ecuador and Mexico," Ordonez said.
Ordonez was a member of the school band, where he found the extracurricular as a motivator to keep working hard and maintaining focus, as well as an outlet where he could have fun and create many memories. Likewise, Grant Shim, rank eight, states that students should definitely look to explore their interests and participate in outside opportunities apart from academics.
"If their focus is continuing their education in college, they should understand colleges look for motivated individuals who have really delved deep into their own interests," Shim said.
There were two students who tied in GPA and ranked ninth. Athul Nair describes the process of ranking ninth with his twin brother Akhil as one of competing in a friendly and healthy competition, which motivated both to keep moving forward in advancing their studies. Nair states both he and his brother never wanted nor meant for each other to fail tests or assignments, and in order to maintain higher grades, both would try to impress the other in order to work harder.
"Ultimately we could not care less who got the higher grade or result, but we just cared that we were doing the best we could," Nair said.
As the top ten prepare for graduation, Kao states that he is rather nervous to give his speech as Valedictorian at the ceremony, as he has never experienced such a large measure of public speaking before. His speech preparation consists of coming up with ideas spontaneously, such as when washing his car or showering, and says he already has an idea for what message his speech would bring.
"I would want to say that you might not know me and I might not know you, but if either of those happen in the future and we find out we both were both from Tompkins 2020, we are instantly going to be friends," Kao said.
As the year comes to a close, the top ten, like every senior, express their abrupt end of their high school career as something quite bittersweet. Venkudusamy expresses that thanks to his peers, his high school career was made memorable in every aspect, from the fun times to the low times. In regards to the immense population of the 12th grade class, Sethi wishes the best for his peers, and admits to having wanted to meet more people throughout his four years as a falcon. Likewise, Ganesh states that if there was one thing he regretted, it was not talking to some people more than what he did, as he realizes he could have made more friendships and connections, however he has a feeling that someone from his class will make an influential impact one day.
"Let's just say, I want one of you guys to be on the news for something incredible," Ganesh said. "That way we can all say 'I graduated with that guy'."
All top ten graduates will be attending the University of Texas at Austin (UT), and will be majoring in the following:
Nicholas Kao: Business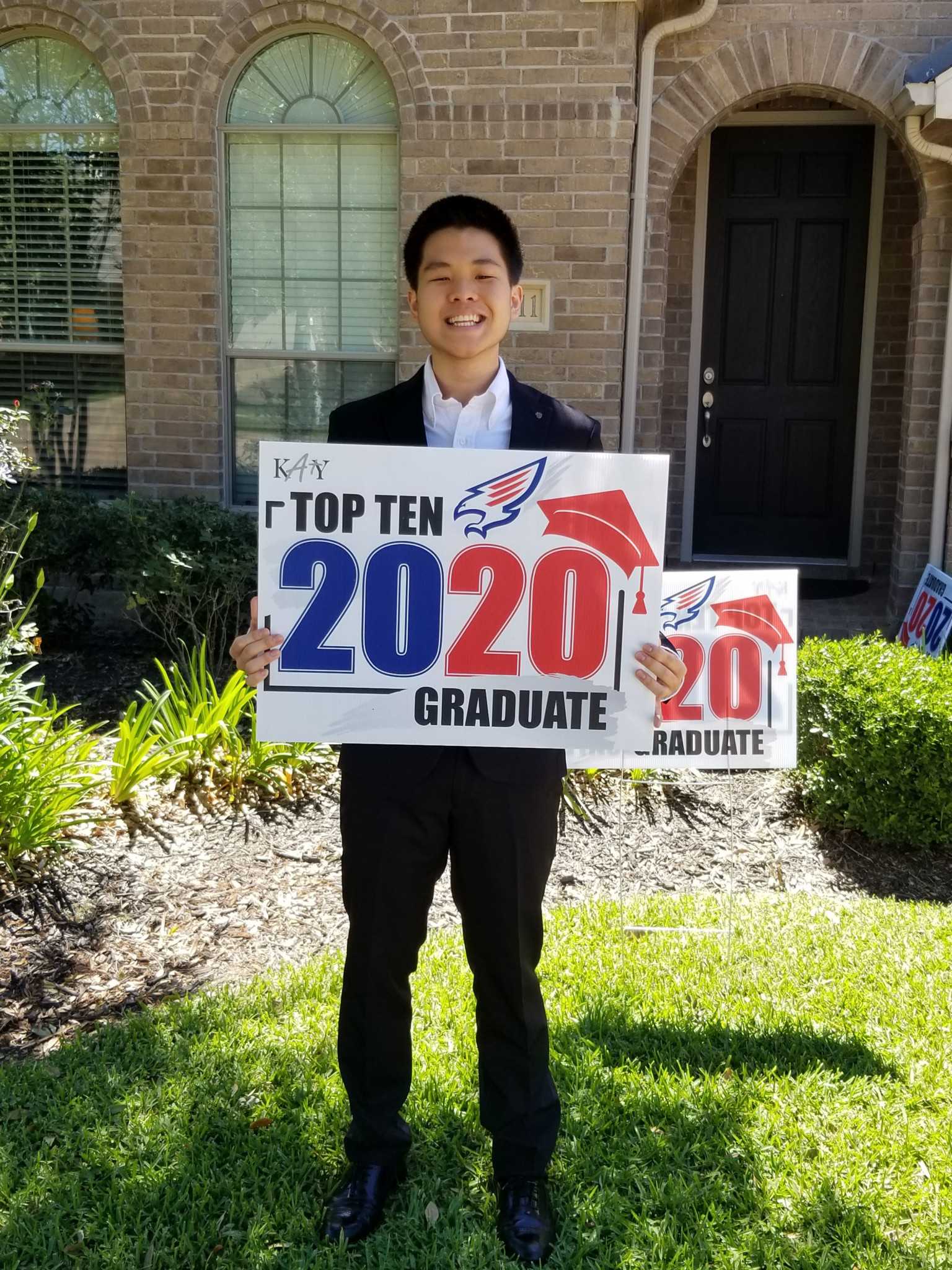 Ramandeep Sethi: Canfield Business Honors Program (CBHP), double majoring in Business Honors and Finance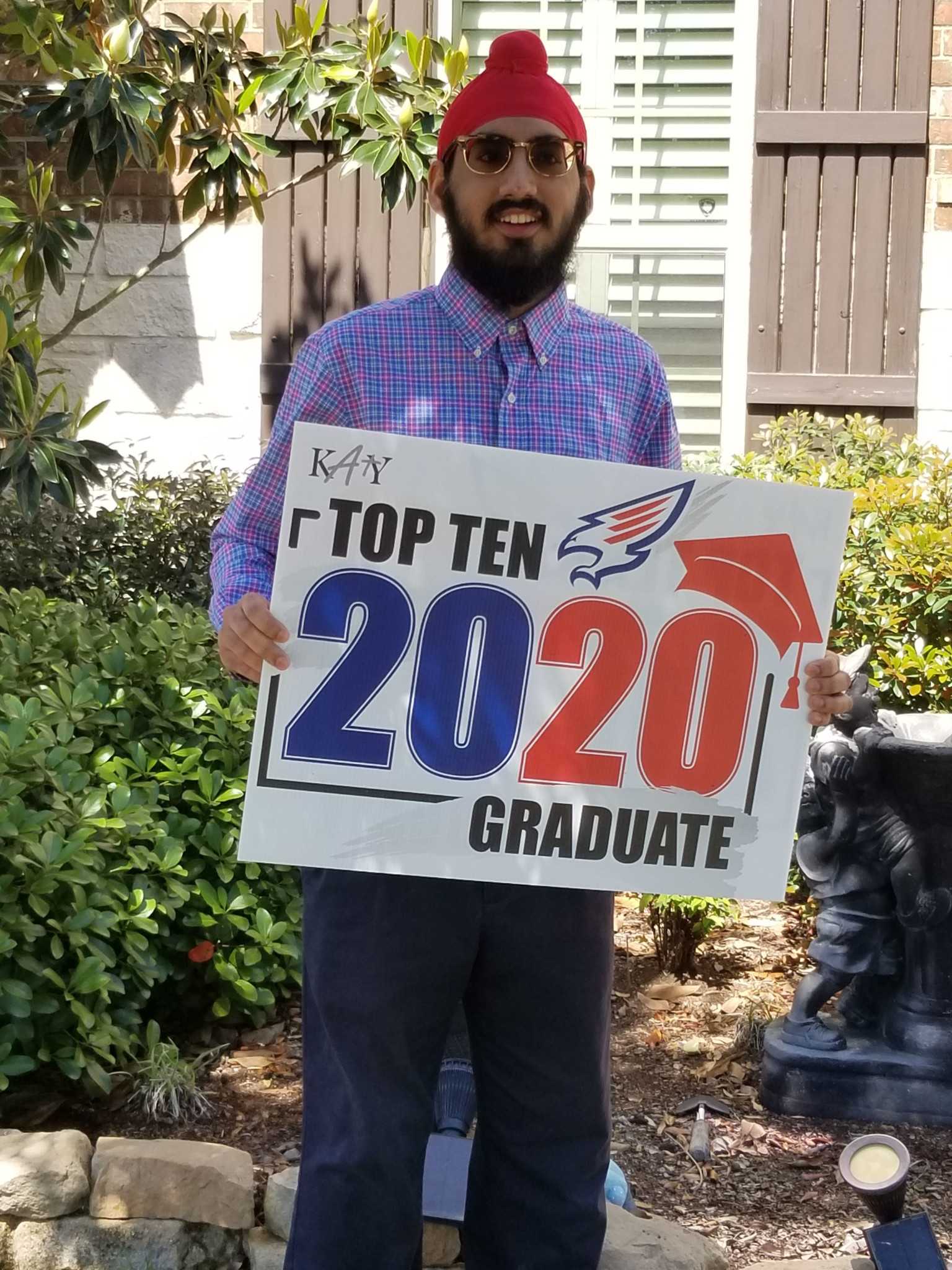 Karthik Venkudusamy: Biochemistry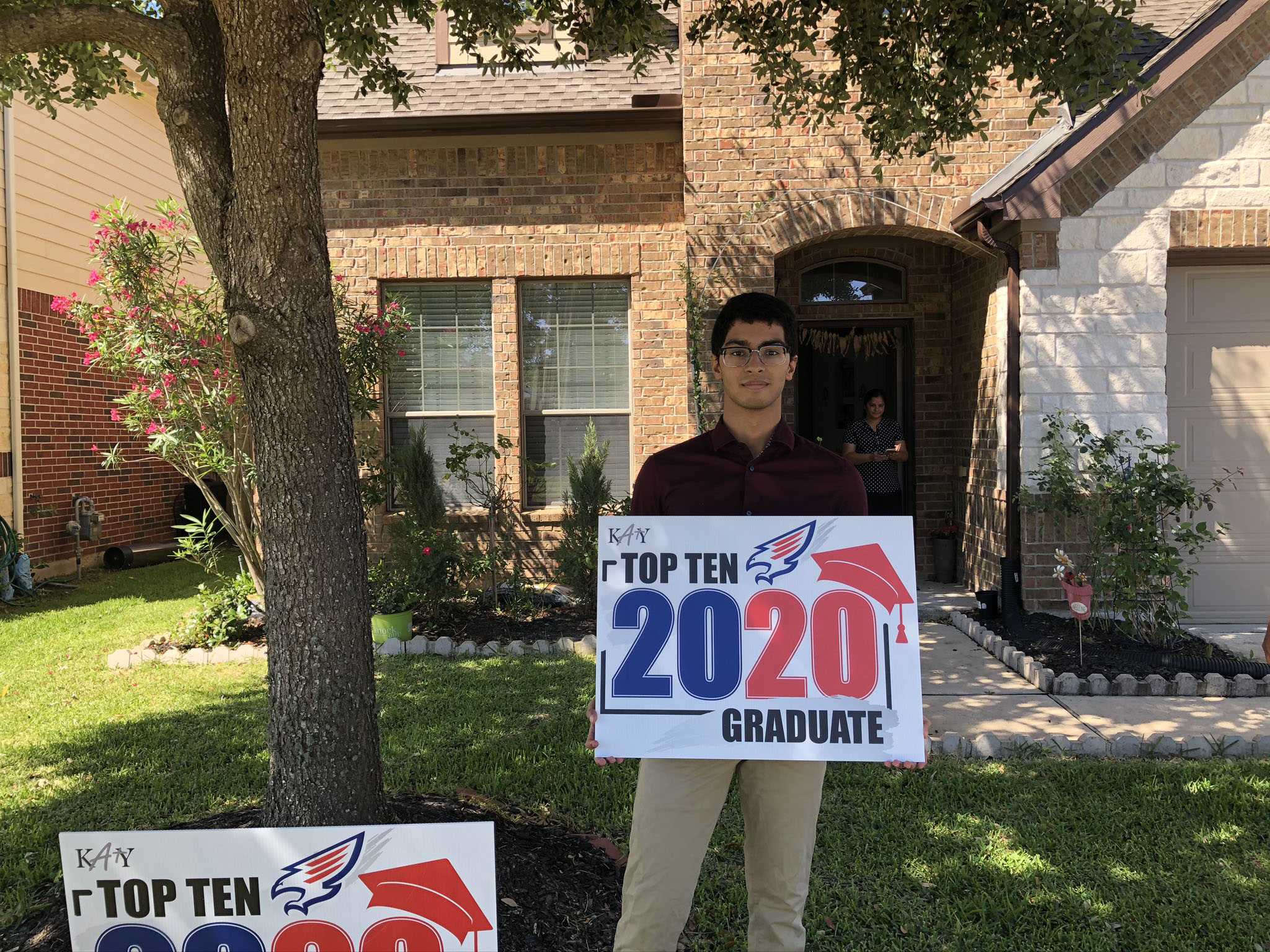 Daveraj Chakravarty: Biochemistry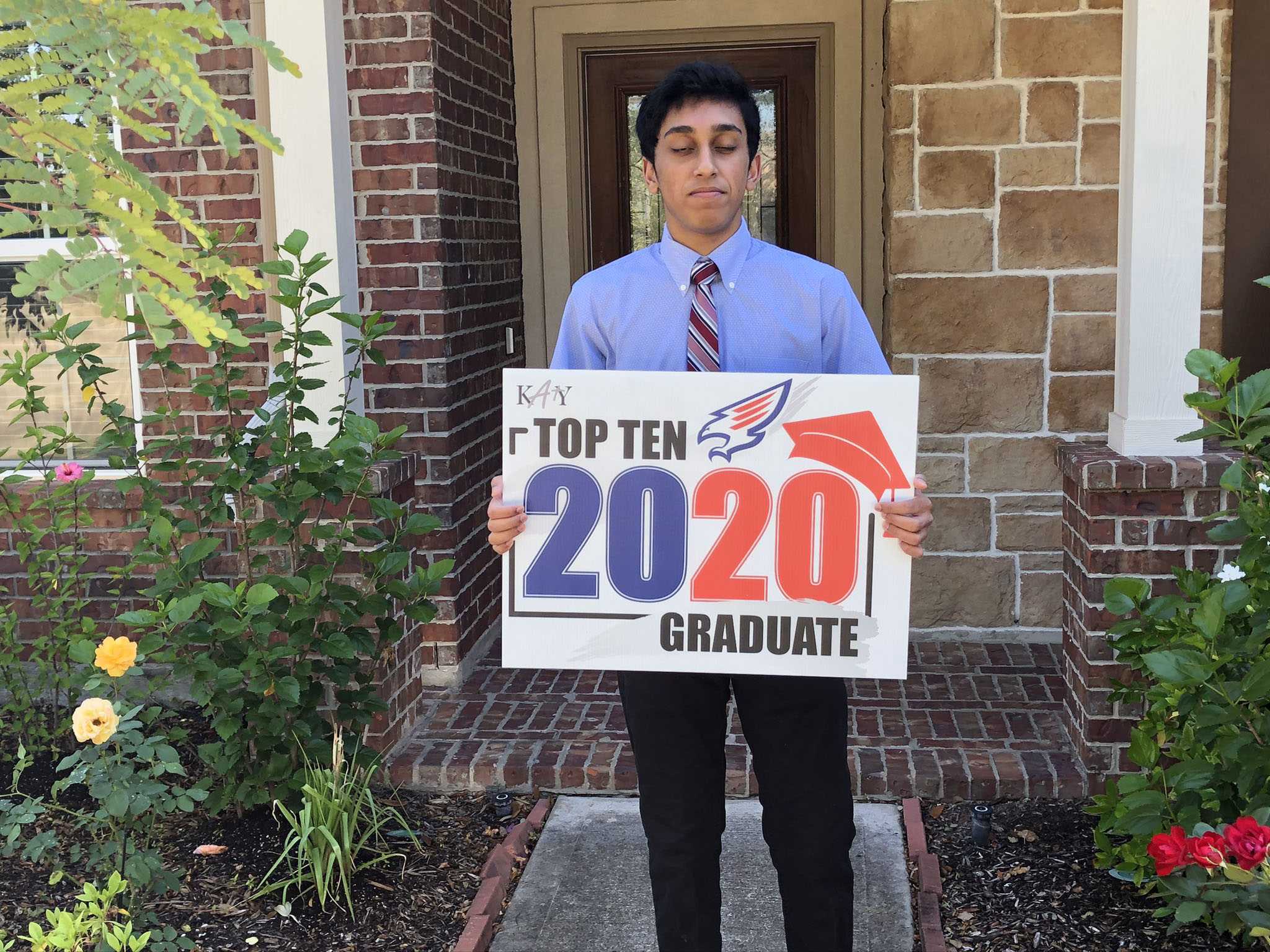 Sakshee Jain: Business and Finance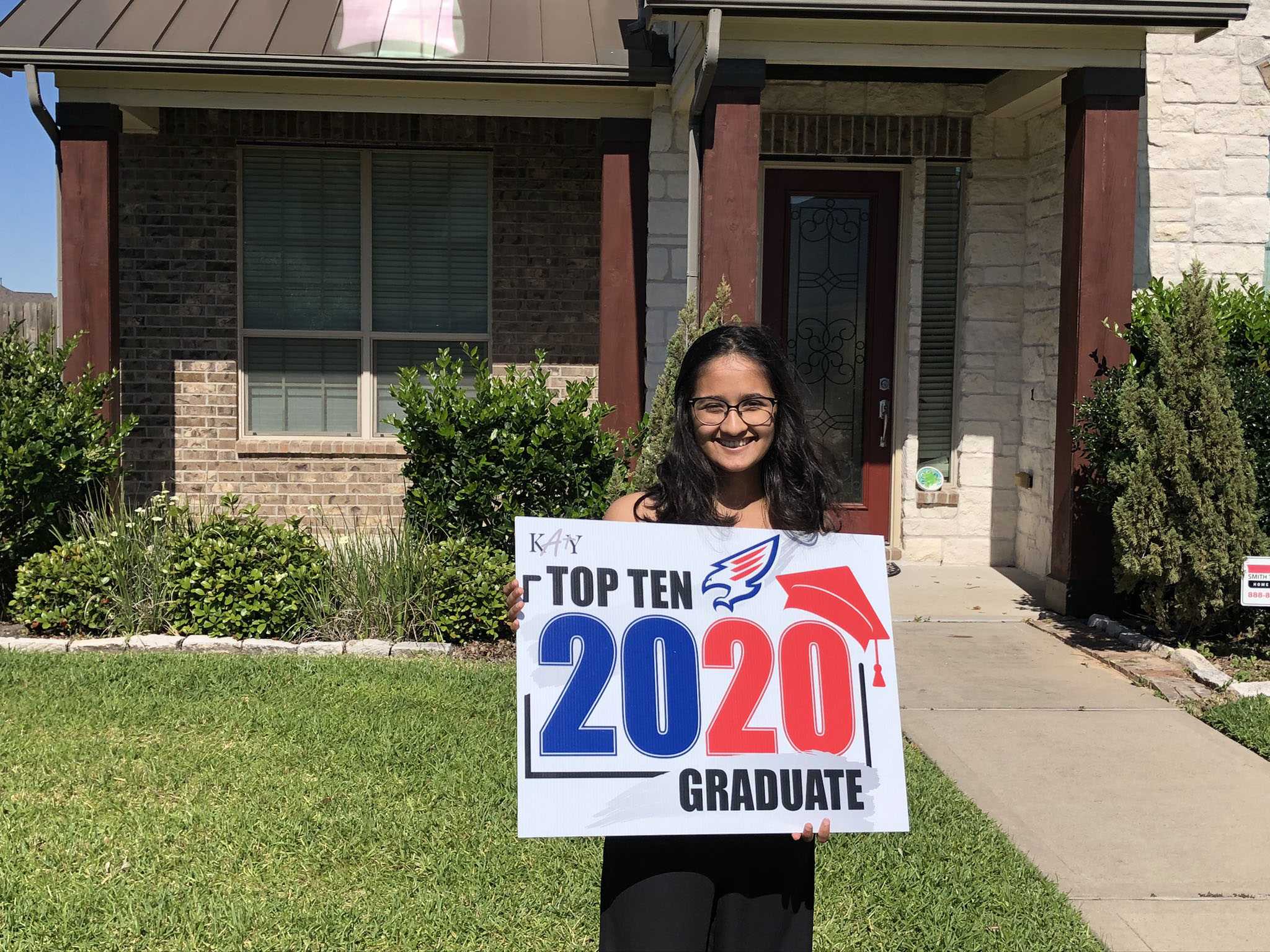 Abinavraj Ganesh: Computer Science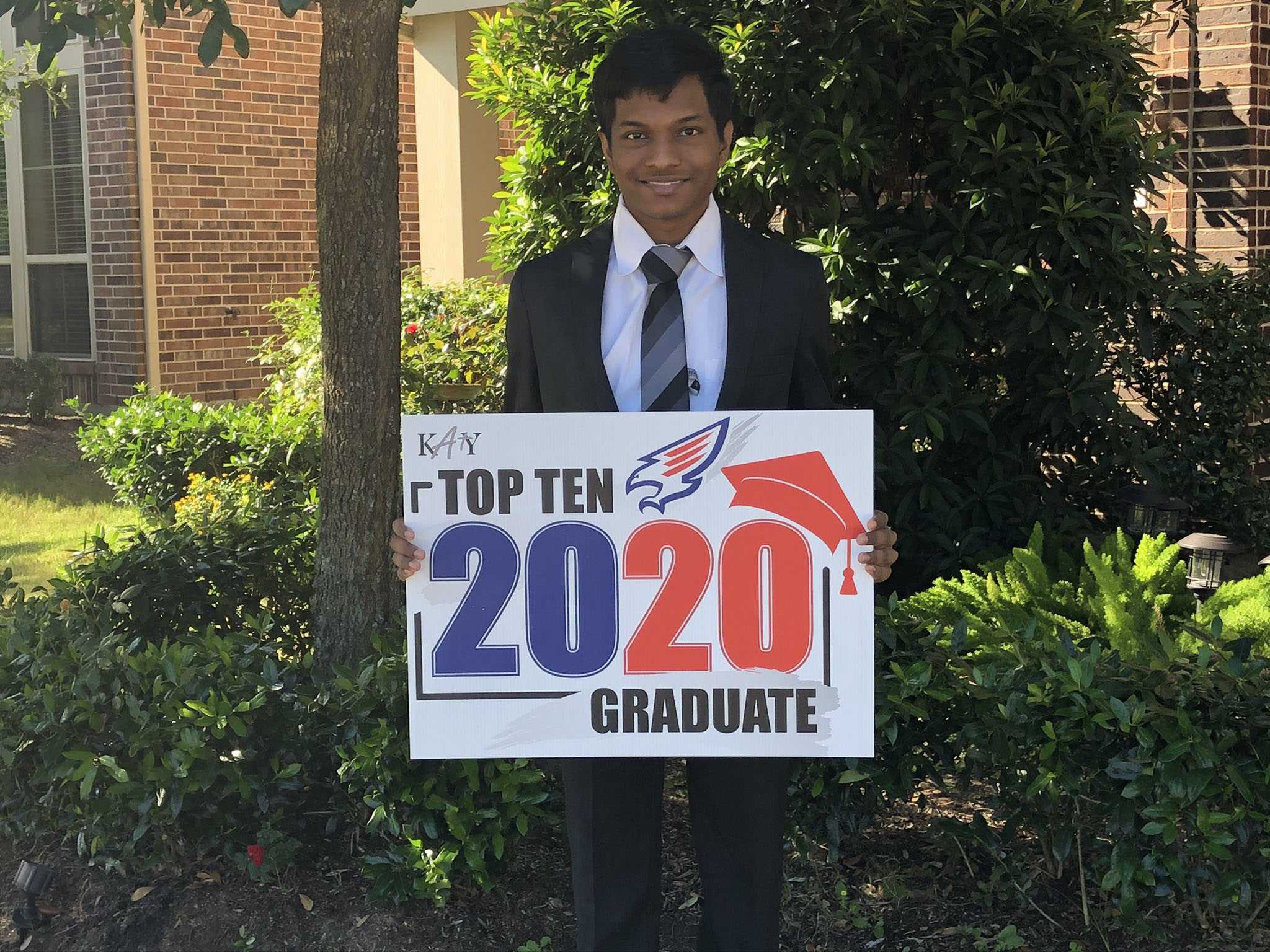 Jose Ordonez: Planning to major in Computer Science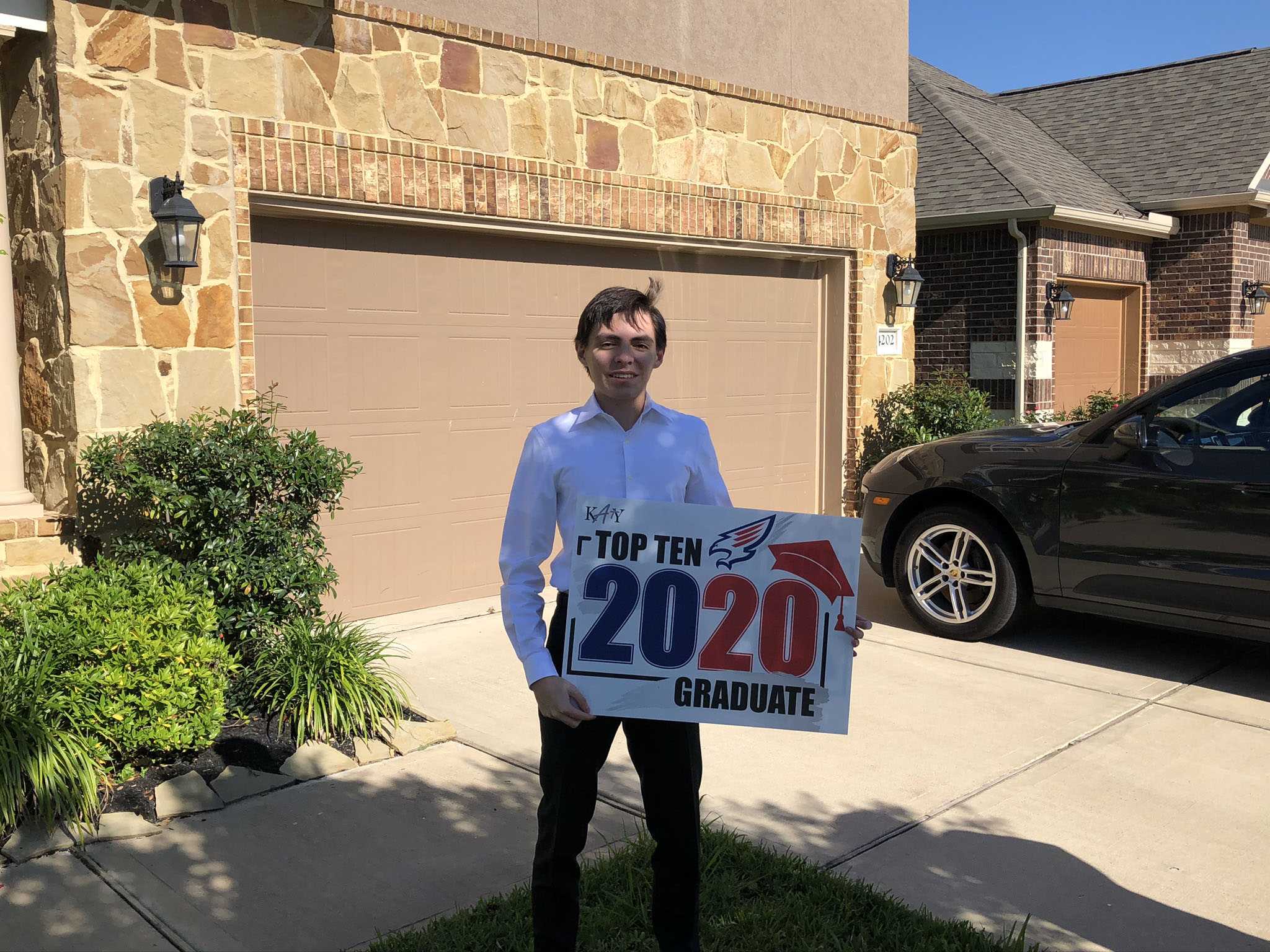 Grant Shim: Planning to attend UT's Engineering Honors Program and majoring in chemical engineering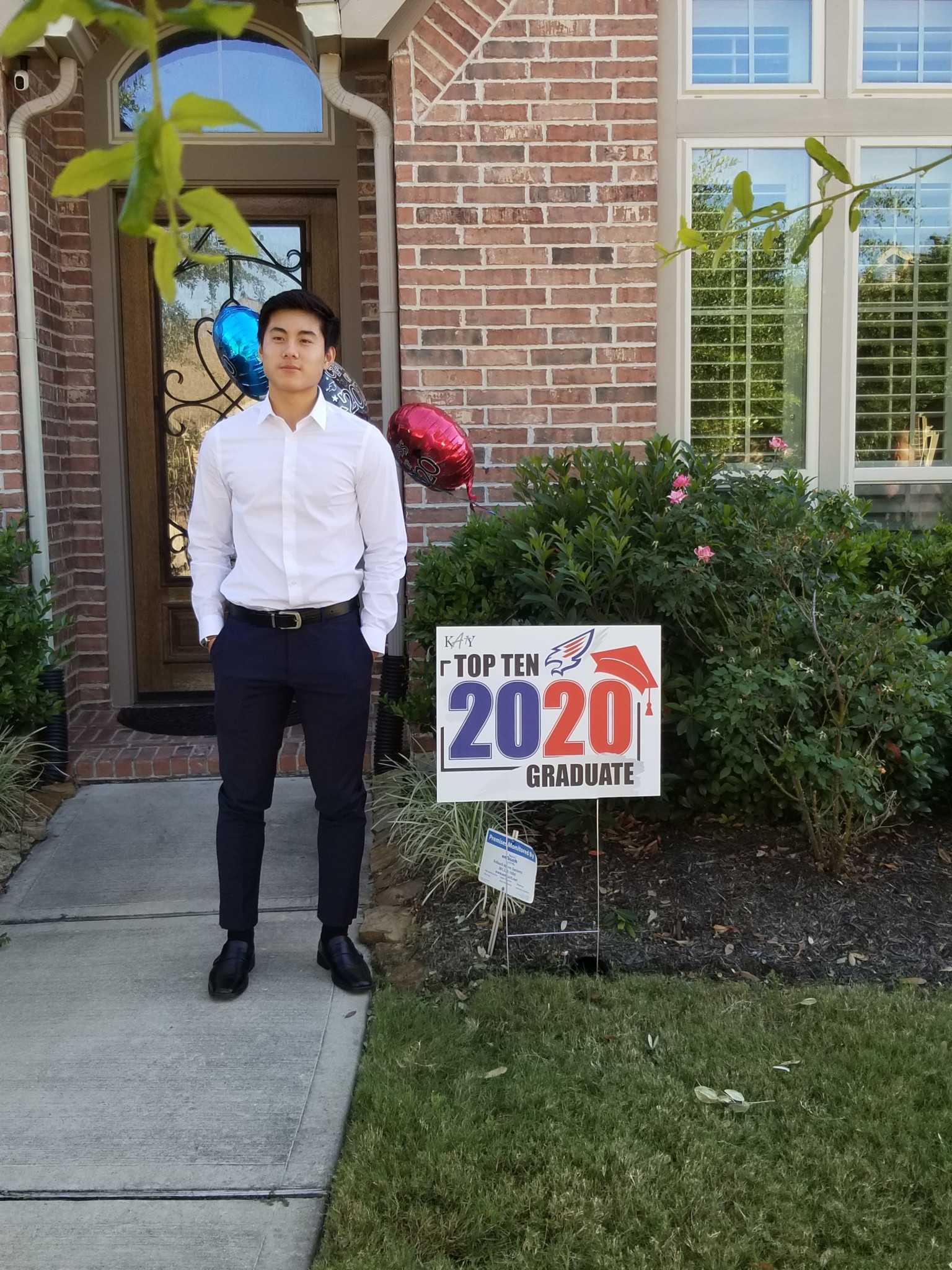 Akhil Nair: Biomedical Engineering
Athul Nair: Computer Science