Hallmark Netflix Takeover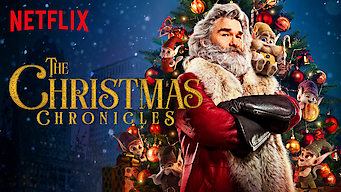 Netflix has released more than five original holiday movies that are about as cheesy as the classic Hallmark movies many people watch to get into the Christmas spirit. This time of year is filled with many Holiday sweets, gifts and Christmas movies. This year, it may feel like all of the Christmas Hallmark movies have been watched and rewatched over and over again one too many times. Recently however, Netflix has released an abundance of Hallmark-like movies to watch on a chilly winter night with hot chocolate and a warm blanket. As cheesy as these new Netflix movies are, they are a must watch for those with a crave for the Christmas spirit. The new Hallmark movies stand by the original feel of a class Hallmark movie and are sure to leave viewers with a smile and a renewed joy for Christmas.
There are many options to choose from when it comes down to these Netflix Christmas movies from the Christmas Inheritance and the Princess Switch to the classics such as the Grinch who Stole Christmas and Elf. This holiday season, Netflix appears to be the best place to go to watch all the latest and the greatest Christmas movies with friends and family.
The Princess Switch: This movie follows the journey of a talented baker, Stacy Denovo, following a serious breakup one week before Christmas, getting called to compete in a baking competition in Belgravia; this is due to an audition food Denovo's best friend, Kevin, sent in behind her back. While preparing for the competition, Denovo runs into Lady Margaret Delacourt, Duchess of Montenaro and fiancée of Crown Prince Edward of Belgravia. Delacourt realizes the uncanny similarity in their appearance and decides to switch places with her up until Christmas Eve night to really understand her soon to be kingdom in order to run Belgravia more efficiently. Denovo reluctantly agrees to live a life as a princess for a few days. This decision then triggers a chain of events that change Denovo and Delacourt's life for good.
This movie succeeds at taking on the role of a classic Christmas tale. There was a feel good aspect that only a movie such as this can provide. The movie had some twists that were not expected in some aspects, but overall, helped the progress of the story and was enjoyable to watch. The ending while could be better with a slower pace, was a good portrayal of a classic happy Hallmark ending. Overall there were some small bumps and clique moments in the movie but they helped provide a positive Christmas tone that is perfect to get anyone in a positive Christmas mood.
The Christmas Chronicles: Netflix brings us yet another five star movie with the Christmas Chronicles. Its unique camera style that brings the audience through the movie on an old fashioned camera recorder that the two kids, Teddy and Katie, take with them throughout the movie brings a unique feel to the movie that had not been done before in a Christmas film. The movie opens with flashback videos from the hand-held cam recorder following each Christmas of the Pierce family before their father, Doug Pierce, died while off fighting in the military. The children Teddy, and Katie, are seen fighting a lot in just the opening scene of Katie recording her message to Santa. Their mother struggles to provide for them and make their first Christmas without their father a good one. Teddy is portrayed as a carefree reckless teenager who at the start is recorded by his sister stealing a car with his friends instead of being at home with Katie. Katie threatens him with the video but does not tell on him due to her sympathy for her mother's already stressful Christmas. When their mother leaves for work, the kids decide to hide out in the closet for a chance to see Santa, when he awakens them they follow him onto his sleigh and provoke him to crash and lose his reindeer, present bag and magic hat. This takes them on a journey of belief in not only santa but themselves and other people.
This film contains immense character development from both of the kids and even some police officers. There is a lot of emotion and heart in every scene, showing the damaged relationship between Teddy and his sister and how they are coping with the loss of their dad. This movie takes the role of a less-cheesy family Christmas movie that is good for anyone looking for the Christmas spirit.