Breezing Through the Holidays: Activities to Do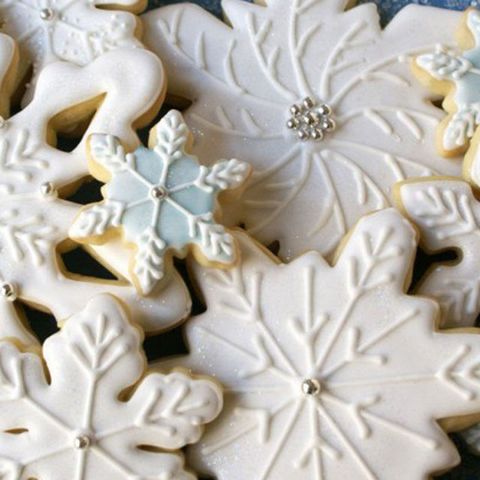 With the beginning of the winter holidays right around the corner, students gear up to celebrate the holidays with close friends and family. The winter holidays provide students a chance to relax after a hardworking semester and have fun. Amazing delicacies paired with late-night parties, Christmas tree lighting and shopping for presents runs through everyone's mind as the break gets nearer. There are many other activities to do to spend time with the people you love during the holidays
Snowflake Cookies
Snowflake cookies, in the shape of snowflakes, can be decorated with anything such as frosting or sprinkles. First, the oven needs to be preheated to about 350 degrees. Then, 4 and ½ cups of flour, 2 eggs, 4 tablespoons of milk, 2 teaspoons of vanilla, 3 sticks of butter and sugar to make dough. Once that is done,use a cookie cutter to cut the dough into a star shape. After baking, the frosting part is optional and the cookie can be eaten from the oven. This recipe is perfect for people with a sweet tooth. These sweet treats only take an hour and 45 minutes to bake.
Hot Chocolate
Homemade hot chocolate is a great way to start the holidays and can be made within minutes. Making this perfect for special occasions or even sitting by a fireplace on a cold winter night. First place a saucepan on a stove on medium heat. Then, add 2 cups of milk, 1 tablespoon of sugar and cocoa powder to the saucepan. Stir the ingredients together until it is completely mixed. Finally, add in chocolate chips and vanilla. Continue stirring until chocolate is melted. The best thing about making hot chocolate is adding toppings to finish out the drink. Hot chocolate is a really festive drink to make for parties or for loved ones.
Crocheting
Crocheting is perfect for the winter season to make small accessories or even cute blankets to keep warm. The only materials needed are crochet hooks, yarn, yarn needles, scissors, and stitch makers. Since finding inspiration can be difficult, there are many images online to spur creativity. Yarn string is very easy to get from a store like HEB or Walmart. Crocheting can often be a perfect comfort hobby.
Snowflake Art
This snowflake art is an excellent activity that gets you into the Christmas spirit. Snowflake art is also a great activity to make with friends and family. It can be fun to spend time on and it only takes an hour or two. First, start with a squared piece of paper. Then, fold it in half diagonally twice. Next, fold it in thirds by folding the right third over and left third over. Cut the top of the angle off and then shape it to reveal the amazing snowflake. After making this, it can be hung on a wall or even put on the christmas tree for extra decoration. There are various ways to design this by adding a touch of color to be personalized to each individuals liking.
Holiday Movie Night
The holidays are also an amazing opportunity to have movie nights with friends and family. Movie nights are a relaxing way to spend time with loved ones. There are many platforms to watch movies on together such as Netflix, Hulu and Disney. These platforms have a wide variety of Christmas movies to enjoy while on break.
Decor
During Christmas time, front porches are often seen with Christmas wreaths. Porches can also be decorated with lights. These are lights found in Target and are in the shape of different animals such as reindeer, penguins, snowmen and polar bears. These lights are fit for Christmas decorations as well.
Games
Christmas is also the time that friends and family come together to enjoy time. They can play a game called white elephant. It is an extremely popular game used among loved ones with presents. Another game commonly played is secret santa. This game involves picking out a name with a group of people and buying a gift for them. The point of this is to not tell anyone who any individual got.