Houston Texans Honor McVey
Head football coach Todd McVey received two distinguished honors from the Houston Texans which led to a nomination for a national award this school year.
The Houston Texans organization presented McVey with the Coach of the Week award and later the Coach of the Year award. In addition, these honors benefited the football program with respective checks of $2,500 and $5,000.
The Houston Texans also sent McVey to the Pro Bowl on January 26, with the other high school coaches nominated for the Don Shula NFL High School Coach of the Year Award. Each coach was nominated by the NFL team located in their area.
Due to these achievements, the CW39 network came to Tompkins on January 29. A camera crew and a reporter interviewed McVey on his success and witnessed a pep rally, in which the Cavalettes, cheer squads, the band, and members of the football team were in attendance.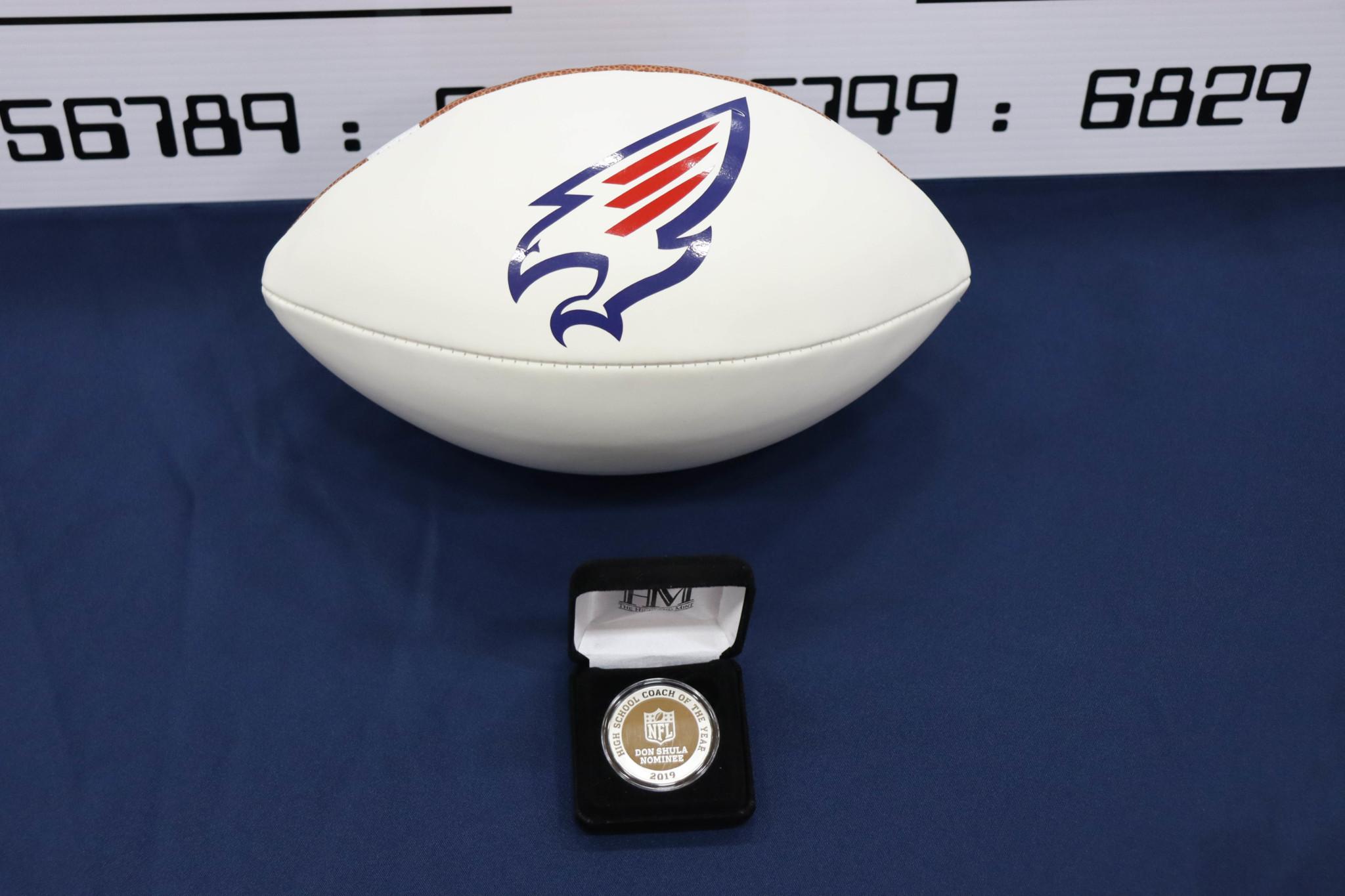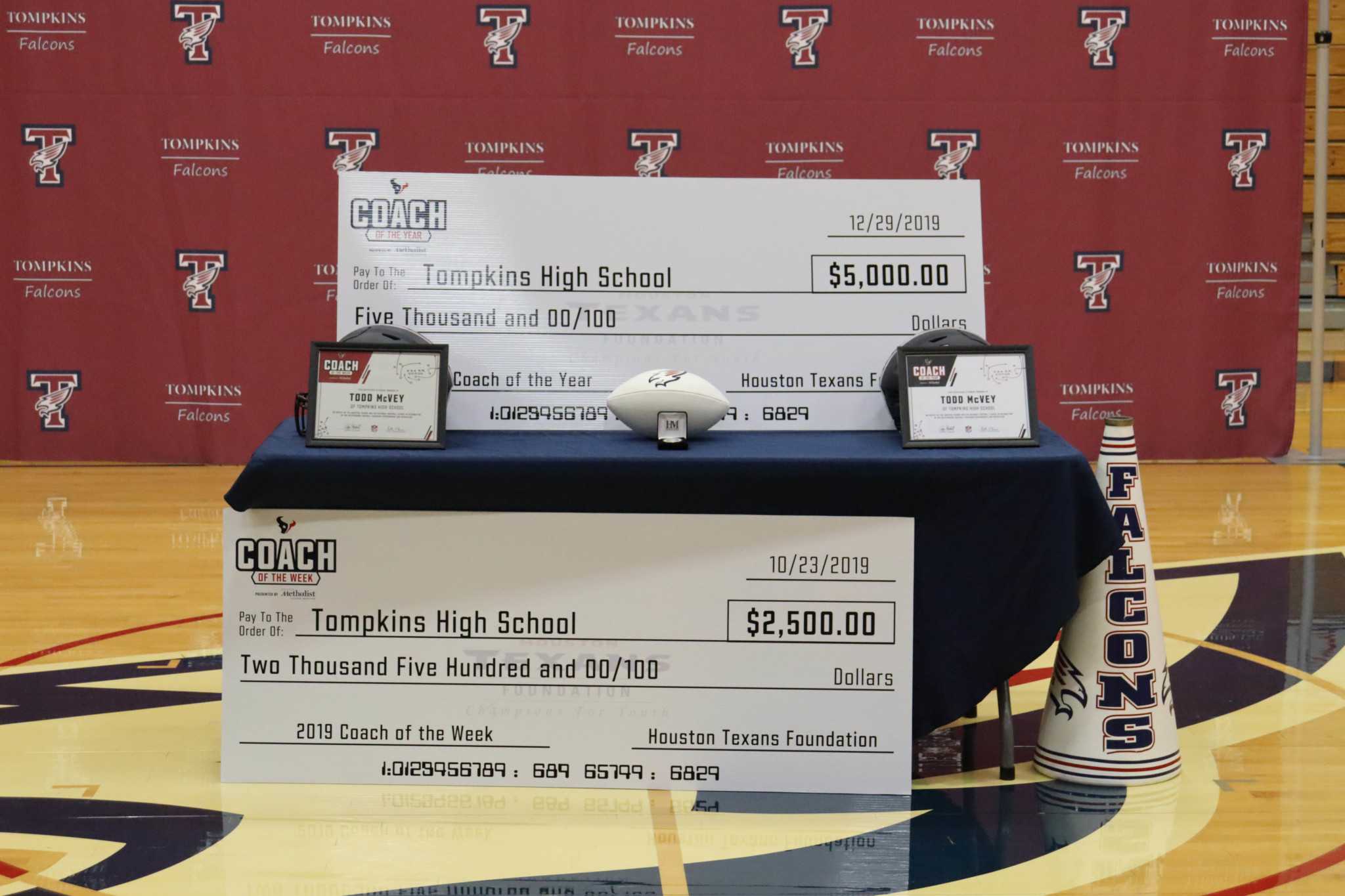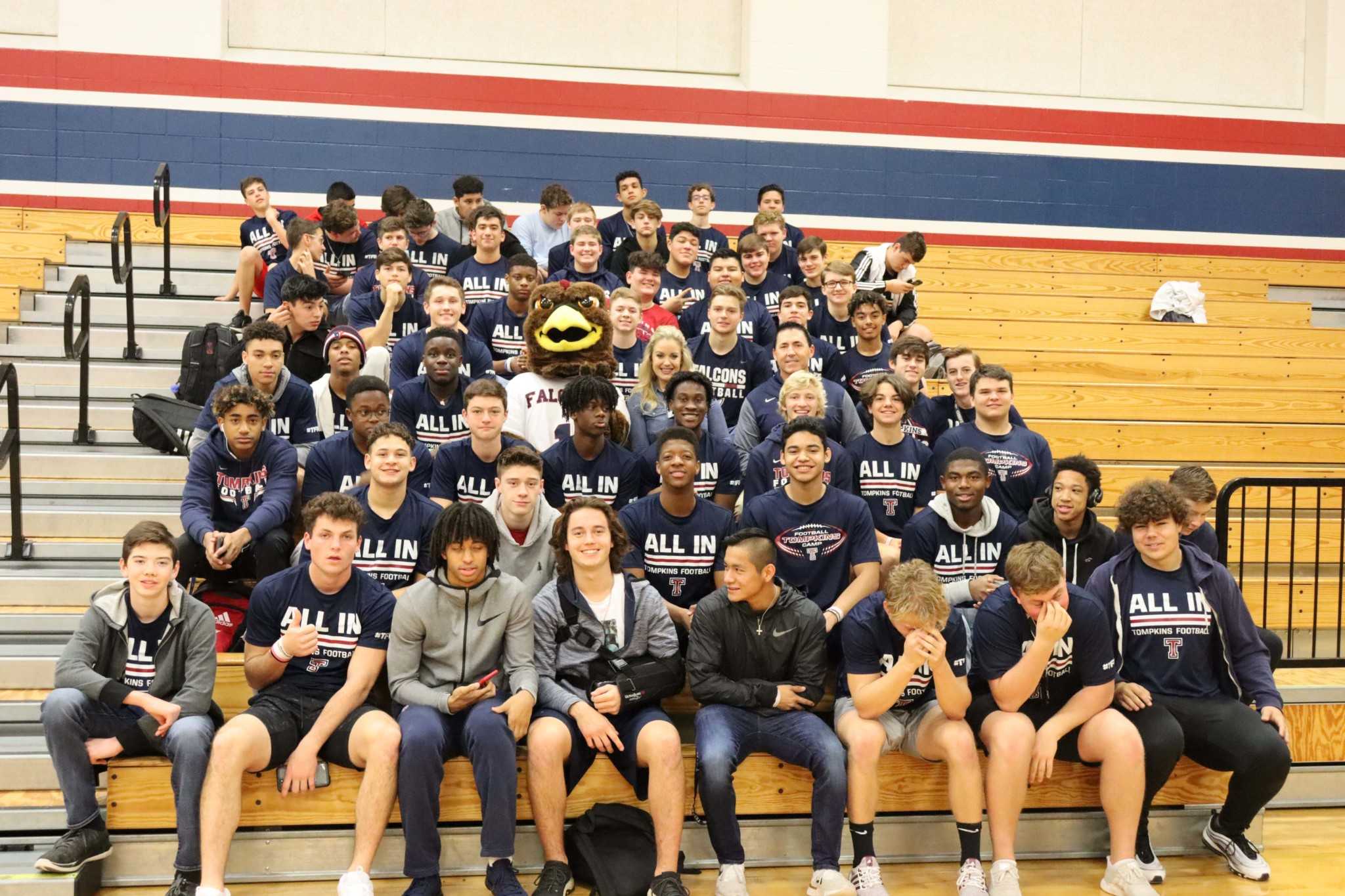 Photos by: Kalei Napolean