Album Review – Starboy by The Weeknd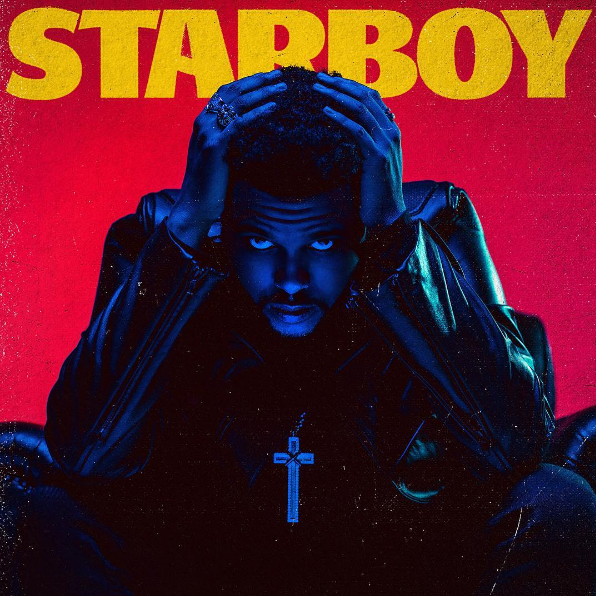 When The Weeknd first emerged from the shadows in 2012, stardom didn't seem possible for this angsty underdog. The stories he told were not the words of a pop star, and the world he crafted didn't resemble a Disney palace. On his last album Beauty Behind the Madness, The Weeknd left behind his original moody sound for a more mainstream, accessible sound. He was able to go pop without losing what made him so captivating – being a child of the darkness.
Beauty Behind the Madness (BBTM) was Abel Tesfaye's introduction to the radio and Billboard charts, and there was no denying that a new star was born. A year after BBTM's success, Tesfaye cut his signature locks and gave his fans a new single "Starboy." Unlike his previous projects, the single has an upbeat groove and gives insight into his new lavish lifestyle. It is clear that stardom has changed his life, and that his new album would be focused around this revelation. How does a man who once wore mystery like a cloak transition into the life of an ant underneath a microscope?
Instead of breaking the album into 18 different tracks, The Weeknd masterfully creates a cohesive narrative. Starboy shows that he is not stuck in the past and does not care to be the artist he once was. At times the album feels too repetitive or long-winded, but the high moments show he is a true pop force to be reckoned with. The old Weeknd is still there underneath the interstellar soul and feverish R&B. The music still has a sense of self-indulgence and a sprinkle of paranoia, but he has decided to take a step into the spotlight. Whereas BBTM was his pop arrival, Starboy is his declaration to stay.
Unlike his other albums, Starboy has multiple features from artists like Daft Punk, Kendrick Lamar, Lana Del Rey and Future. The Weeknd has been compared to Michael Jackson and Prince because of his unique stylistic choices and voice, and on songs like "True Colors" and "I Feel It Coming," their influence is evident in the songs' cheerier sound. Tesfaye is sticking to his roots, but branching into mainstream territory with songs like "Starboy" and "False Alarm" that suggest a bigger, bolder and more in-your-face style.  It is evident that the Weeknd is transitioning into the role of a pop star, but for those who appreciated his gloomy perspective, it is reassuring to hear about his struggles growing up fatherless, running out of tears and having to live up to a reputation.
The Weeknd is not following the footsteps of his contemporaries. He is a star in his own right, and Starboy reveals more of Tesfaye's life story, which is a sign that he is more comfortable with himself and place in the spotlight than ever before. This album may be difficult to digest in one listen, but the Weeknd's true fans will appreciate his artistic growth.