Camila Cabello Releases Her Second Album: Romance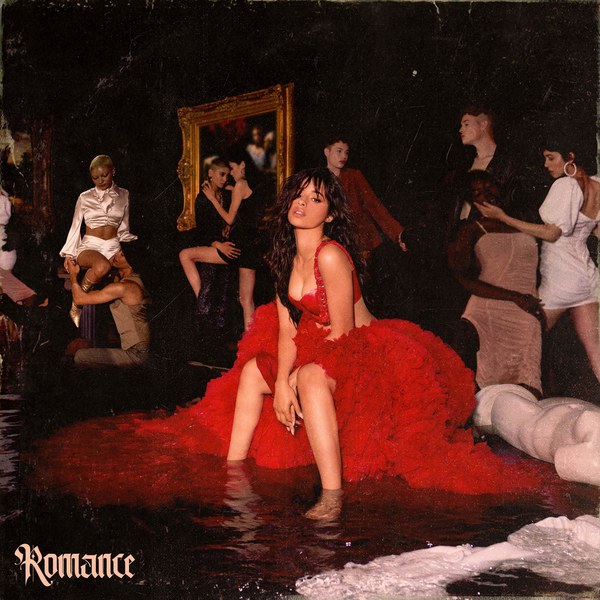 Romance is the latest album by Cuban-American singer and songwriter Camila Cabello. This was her second full album, and she released it on Dec 6. It was immediately adored and praised by her huge fanbase, and even scored a 71/100 on the review website Metacritic. Romance took Cabello eight whole months to complete. At first, she wrote over 80 songs, but soon narrowed it down to 20. Eventually, only 14 songs made the final tracklist, and most of them are passionate songs about everything going on in her life.
Romance consists of the songs "Shameless", "Living Proof", "Should've Said It", "My Oh My", "Senorita", "Liar", "Bad Kind of Butterflies", "Easy", "Feel It Twice", "Dream of You", "Cry for Me", "This Love", "Used To This" and "First Man". Her album features artists like DaBaby and Shawn Mendes, who recently opened up about his relationship with Cabello.
One of the most played songs on Romance is "First Man'. In this sweet love song, Cabello describes her father as "the first man that really loved me" and continues to sing to him about how her new man, Mendes, might just be the right one. The song closes with lyrics about Cabello walking down the aisle alongside her dad, which sent Cabello and Mendes' fans going crazy about what the future holds for the two young singers.
Many other songs on the album are full of passion and lyrics referencing her relationship with Mendes. The name of the album is perfectly fitting, since most of the songs are about falling in love and how it can make you crazy. "Senorita", which features her boyfriend in both the music video and the song, is an upbeat summer track about an ambiguous relationship, and this song was released on June 21 of this year, before the rest of the album.
The three-time Grammy-nominated singer visited The Tonight Show Starring Jimmy Fallon and Ellen to talk about her newest masterpieces. Cabello is planning to hit the road early next year for her Romance Tour, and fans are already buying tickets three months in advance. With over 582K US streams on her song " My Oh My" and 551K on "Senorita" fans cannot wait for all the fame Cabello's sophomore album will get. Cabello's songs are the talk of multiple radio stations and have even benefited from strong placement on key Spotify playlists and short videos on the app TikTok. Cabello's future is extra bright, and everyone is in store for more anticipation and excitement as Romance keeps encountering success.