FFA Success in Recent Competitions
Tompkins FFA closed out the month of April with a multitude of accomplishments.
On April 27, the Agricultural Mechanics team competed against 30 teams across the state at Sam Houston State University. They placed second in the state as a team. Senior Jack Janik was the fourth place high point individual, senior Wyatt Williams was the eighth place high point individual, junior Colton Dieringer was the tenth place high point individual and senior Trevor Sobociniski was the 27th place high point individual out of 118 students competing in the contest.
On April 30, Tompkins FFA competed at the Katy ISD Agricultural Mechanics Show. Senior Kylea Mansfield placed first in the Electrical Division with a portable metal speaker box. Senior Wyatt Williams placed second in the Trailer Division with an 18 foot utility trailer. Janik placed first in the Shop Equipment Division with a multi-purpose shop table. Senior Dawson Richburg sixth in the Other Agricultural Equipment Division with a front replacement bumper for a Ford Ranger. Janik was awarded overall Reserve Grand Champion with his multi-purpose shop table.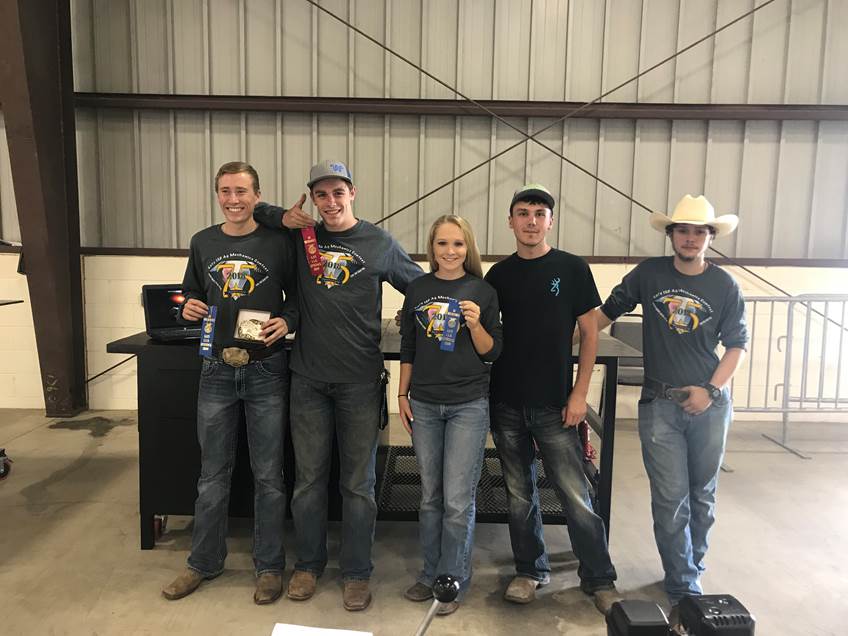 Also on April 30, seniors Lauren Siegmund and Mansfield competed in the Katy ISD Horticulture Show in the Pre-Made Design competition. Siegmund placed second and Mansfield placed third in the Dish and Garden Terrarium division.