The district cross country meet was on Saturday, Oct.14. Tompkins came away sweeping the meet, and both the girls and boys came out champions. Both teams ran hard with each runner placing in the necessary spot to come out on top. The boys beat Seven Lakes in a tie breaker in order to come out on top. The Falcons cross country teams will be competing in the Regionals on Oct. 23. in order to place for the state meet.
"One thing people may not know is that cross country is a team sport. It doesn't matter who finishes first, second or third, but rather how the rest of the team finishes," said senior Daniel Figueroa.
Having the pressure of needing to win the tie breaker helped the Falcons focus in on the win. The boys came through and made Tompkins the champions. Despite the pressure, they were able to lock in, preform great and finish what they planned to accomplish.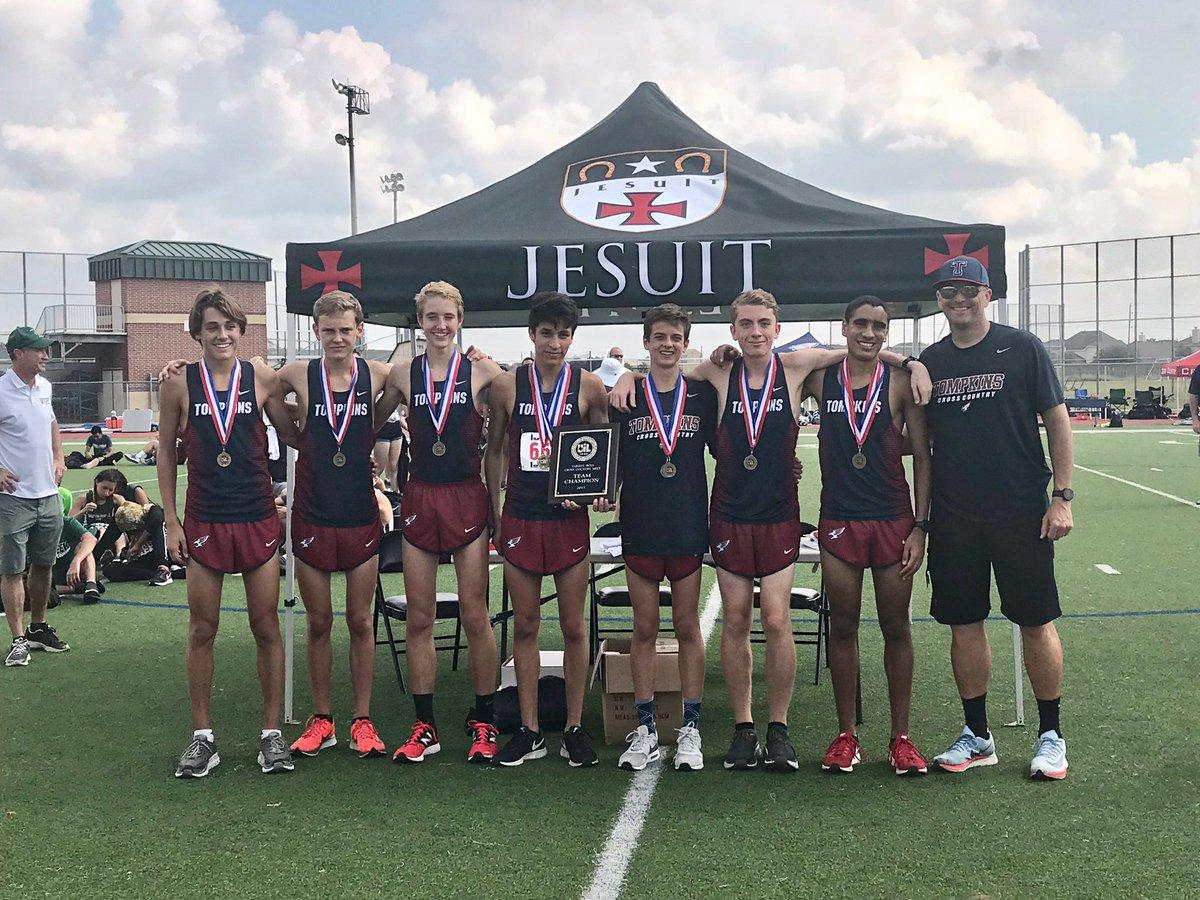 "The pressure of having to win the tie breaker really made us lock in on what we wanted to do, and that was win. I am glad we were able to get the job done. Now we are off to regionals," said Figueroa.
Along with the boys' nail biter victory, the girls were able to win the meet with a comfortable margin. The girls had three runners finish in the top ten. They finished second, third and eighth.
"Having three top ten finishes was great. That really helped us come out as champions," said senior Alyssa Balandran.
The girls' easy victory sealed them a spot in the regional meet and gives them a shot for state. The girls have their eye on the prize and plan to advance from the regional meet.
"Winning districts was great. Now we have to focus up on regionals that way we can advance from there and have a shot at that state championship," said Balandran.