Falcon Speech and Debate Qualify Nationally
On Thursday, Friday, and Saturday, our Falcon Speech & Debate Team competed at the NSDA National Qualifying Tournament at Spring Woods High School.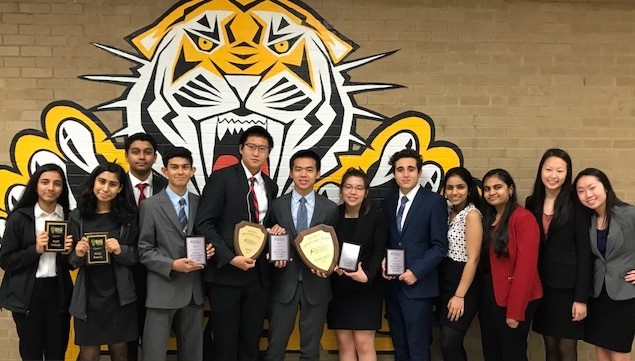 Each school is only allowed to bring its 4 best students in each event, and they compete in rounds until enough students are eliminated by losing 2 debates or ranking in the bottom half of their rooms twice before the few remaining students are placed in a final round.  Their cumulative ranks through the whole tournament are then added together to determine which students qualify for nationals.
Nobody would have expected a school that's only been open for 4 years to challenge the biggest schools in our district (which includes Seven Lakes), but they finished the tournament with the 1st place Speech Sweepstakes and 1st place Overall Sweepstakes.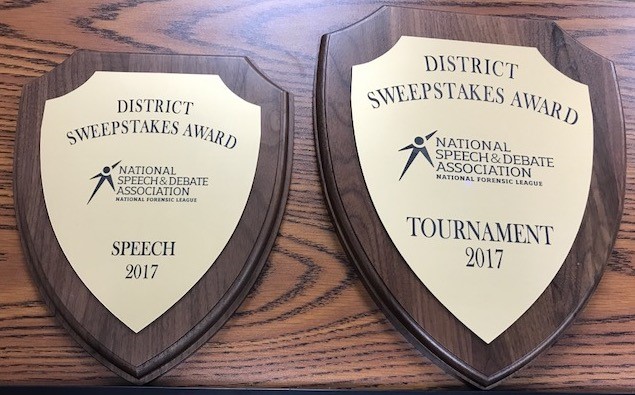 In total, the students participated in:
-16 acting performances
-23 debate rounds
-74 speech performances
-40 hours of Congressional Debate sessions
When the competition concluded, 6 students qualified to the national competition this summer.
National Tournament Qualifiers:
–Tournament Champion in United States Extemp: Byron Xu (Sophomore)
–Tournament Champion in Original Oratory: Byron Xu (Sophomore)
–Tournament Champion in International Extemp: Ping Rui Toong (Junior)
-4th Place in Congressional Debate, House: Siddhant Puranik (Sophomore)
-2nd Place in Informative Speaking: Nicholas Khami (Freshman)
-2nd Place in Humorous Interpretation: Ashley Acuna (Senior)
-District Committee Selection for World Schools Debate: Aman Gulrajani (Senior)
Other finalists:
5th Place in International Extemp: Siddhant Puranik
7th Place in International Extemp: Chumeng Wang
6th Place in Humorous Interpretation: Saanika Halapeti
2nd Place in Big Questions Debate: Saiesha Sharma
3rd Place in Big Questions Debate: Medha Tirumalai