Varsity Track Sets New Records At Victor Lopez Classic
The Tompkins Varsity Track Teams traveled to Rice University on Thursday, Friday and Saturday to compete in the Victor Lopez Classic.
The Varsity Boys qualified for the finals in the 4×800, with sophomore Paul Harris, juniors Daniel Figueroa and Johnathan Hernandez, and senior Bilal El-Haibe and placed seventh. Senior David Perry placed sixth in discus, setting a new school record, and third in shot put. In jumps, senior Parker Powell placed eighth in triple jump and junior Mason Corbin placed second in high jump, setting a new school record. Senior Ben Percefull placed fourth in pole vault.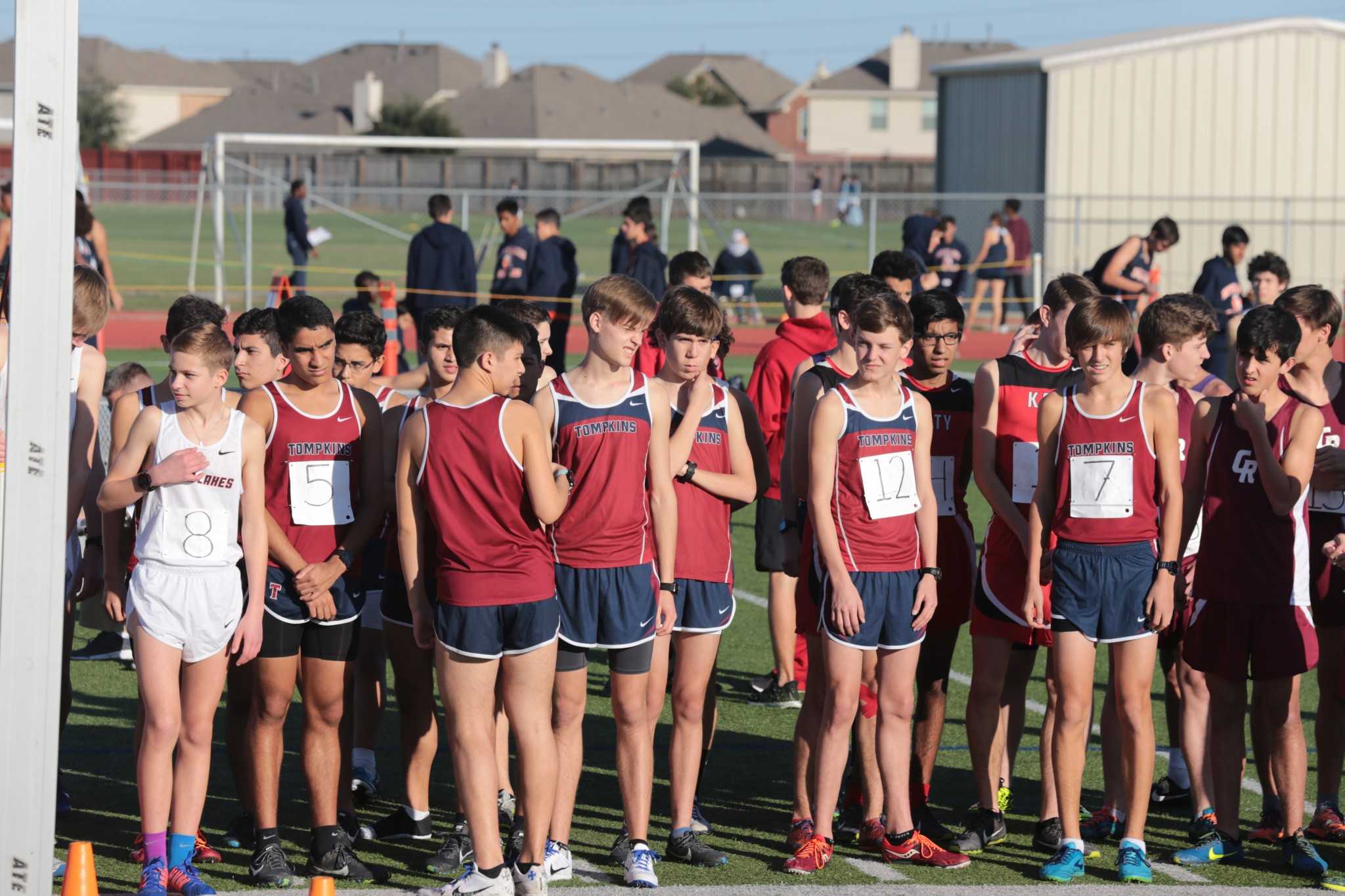 Varsity Girls' had an outstanding meet. Senior Kiersten Potter won the 2000m steeplechase, set a new school record and the national #10 time. Senior Lauren Robinson placed fifth in shot put. The 4×400 team, with sophomores Rebeca and Erica Beaird, and seniors Jasmin Mitchell and Sarah Kirby placed fifth.
"We did really good. We came into the 4×400, we barely made it to prelims. But we got to finals and took off four seconds from the day before. We got fifth against some of the fastest schools' girls in our region. Our 4×100 made it to finals, and they got fourth, so they almost medalled, which is really good. Jasmin did really well in the 400m, it was tough for her not to make finals and she got tenth overall instead of making it to finals," said Beaird.
Junior Alyssa Balandran placed eighth in the 3000m and third in the 1500m, setting a new school record in both. During the 3000m, where there are seven and a half laps, the starter accidentally shot the final lap warning on lap five, signaling to the runners they only had one lap to go, when in fact they had two.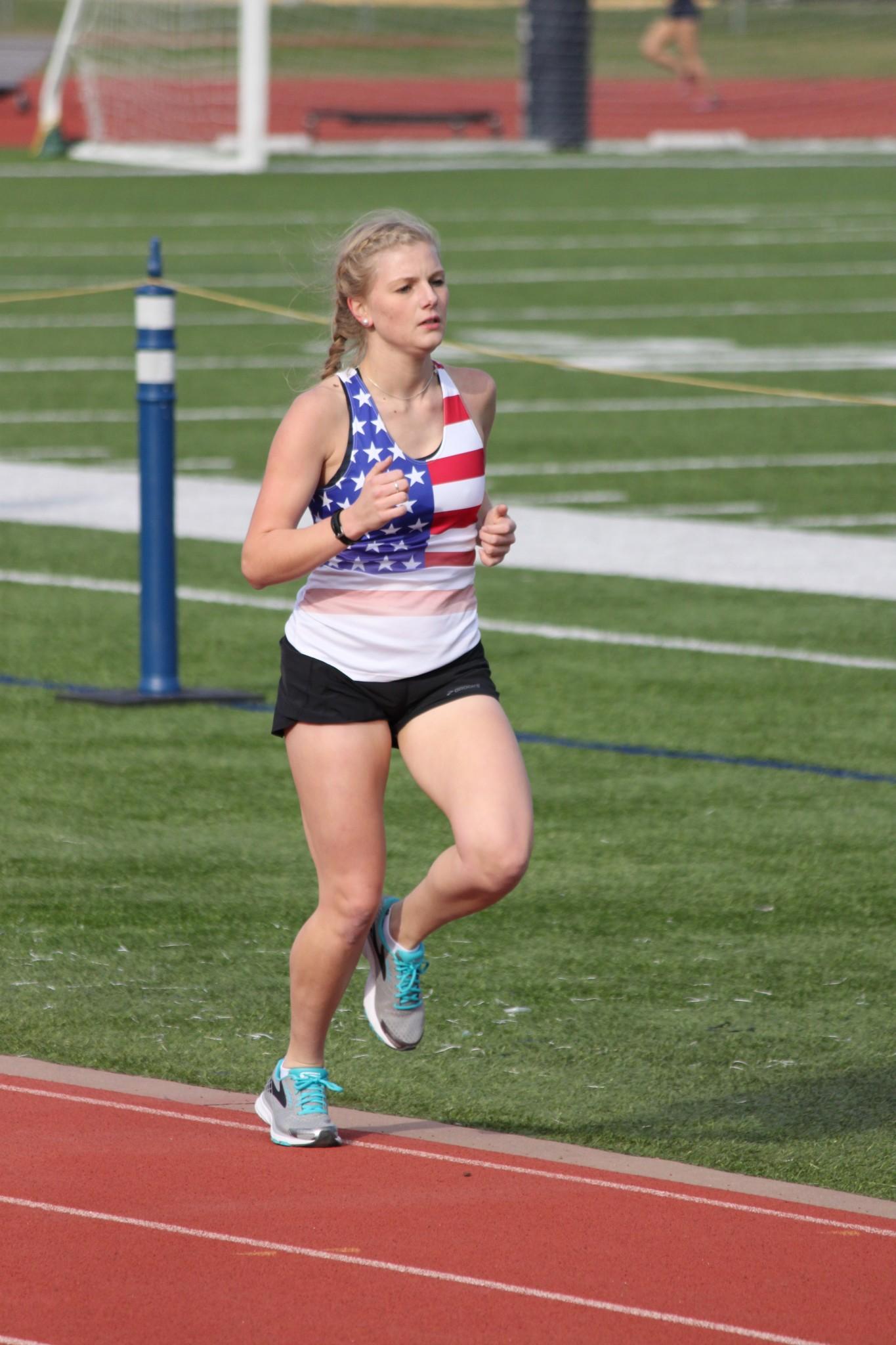 "She started sprinting the last 100m, giving it her all. But then, she found out she had a whole other lap left, so everyone in the front faded pretty fast," said Beaird.
Sophomore Kailei Collins competed in four events and placed in all three of her individual events.
"So long jump started off very challenging, I was not hitting the mark I wanted to. But then coach talked some motivation into me and I went out, ran my fastest. I was able to break my personal record and jump a 19-01," said Collins.
She placed second in long jump and set a new school record.
"The next day I came back and prepared for the 100m prelims. I got first in my heat and was sitting first overall. Then I got ready for the 200m prelims. I got first in my heat but was sitting kind of low on the spectrum overall, but I still made it to finals. Our 4×100 qualified for finals. On the last day we came back and performed very well in the 4×100, setting a school record. My team did a great job," said Collins.
The 4×100 team, with Collins, juniors Tyra White and Mackenzie Foster and sophomore Marisa Richardson, finished fourth and set a new school record.
"Directly after that I got ready for my 100m, which was very stressful. It was hard trying to get into the mental state that I needed to. My mom got me into the right mindset and I was able to go out there and get first. It was the same for my 200m. I was set in lane eight, which is a very hard lane to run in. I didn't let it affect me, I went out there and tried my best. The times were really close, it was 24.25 to 24.26. The announcer was not able to see it visually, so they had to wait for the camera. It took a while so it was really stressful waiting for the results. I was able to pull through and get first," said Collins.
She swept the 100m and 200m golds, setting a new school record in the 200m.
"It was a pretty successful weekend. It was long and tiring, but the hard work paid off. So we are just getting ready for Texas Relays now," said Collins.