National Signing Day takes place on the first day of February every year. It is the day high school athletes commit and sign off to the college they want to attend and participate in their specific sport. Tompkins is lucky enough to have their own athletes sign to play collegiate sports next year.
"Playing college football has always been a dream of mine and I'm privileged to fulfill that dream of mine," said senior AJ Tademy, signed to Henderson State.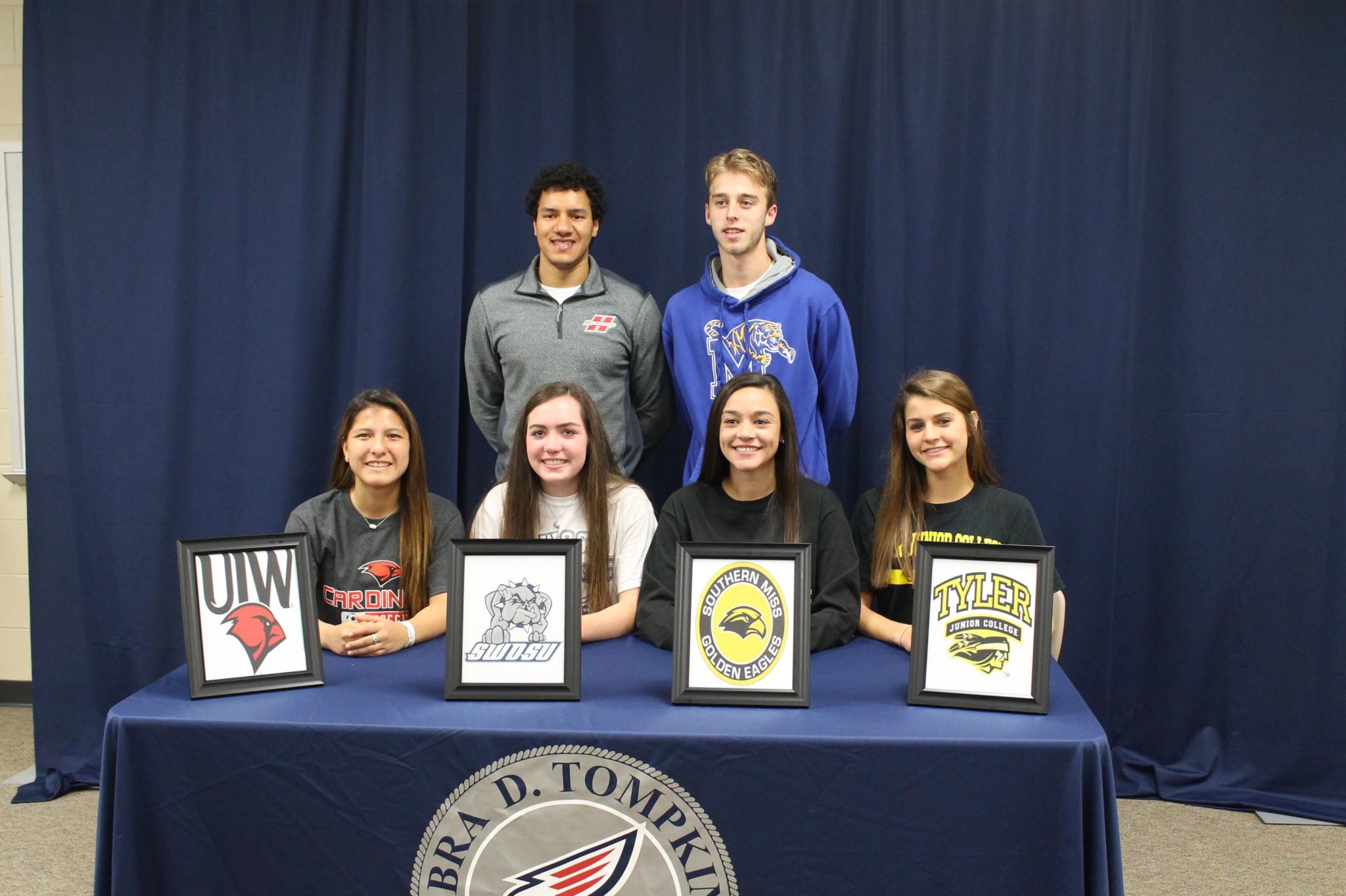 Being offered a scholarship to play any collegiate sport is an experience only few people get to have. Only about 7 percent of high school athletes have the opportunity to move on to the next level and play in college.
"I was super excited to be offered to play college football. I understand the odds and I have to take full advantage of this opportunity," said Tademy.
National Signing Day is a big step in these young athletes' lives. Signing their name on that piece of paper is a gateway for their next adventure in life.
"I'm ready to see what life has in store for me and the opportunities that come with being a college student and athlete," said Tademy.
The next four years of these athletes are very special in that they are being able to expand on their scholarships, along with still playing the game they love.
"I love that I am able to continue to play football for four more years. I love the game so much, it's a very humbling moment," said Tademy.
Football isn't the only sport Tompkins had an athlete sign. Girl's soccer had senior Jo Annie Ramos sign to Southern Mississippi.
"I'm excited to go into a program that understands and fits my style of play. Next year there will be a senior who plays a lot like me and feel I'll fit her role when she leaves," said Ramos.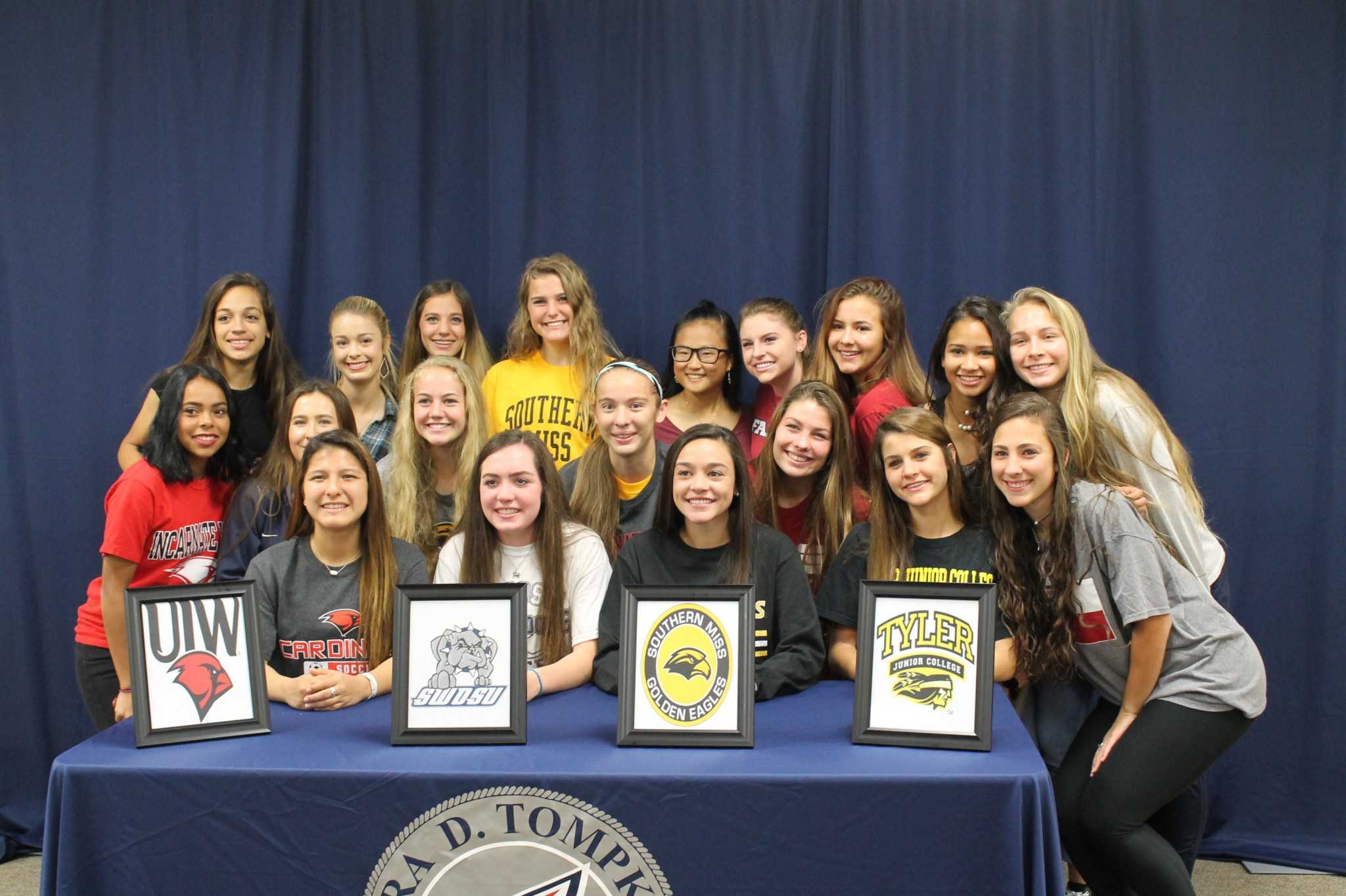 Every athlete wants to be able play as a college freshman and it takes a lot of hard work to do such.
"My goal is I would like to get playing time and not just five minutes a game. I want to prove I can play at the college level," said Ramos
Other Signees:
Boys' Soccer: Alex Bruce- University of Memphis
Girls' Soccer: Mikylin York- Southwest Oklahoma State

Elena Wolf- Tyler Junior College
Cailey Croson- University of the Incarnate Word