Students, Staff Work to Create Novels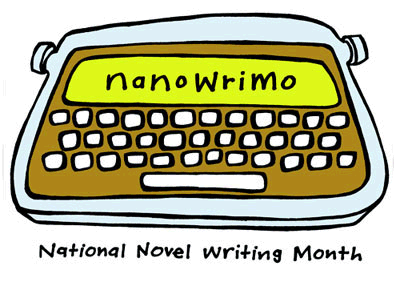 NANOWRIMO stands for National Novel Writing Month and is a fun competition that students and staff participate in. On Nov. 1, they begin the process of writing a 50,000 word novel by Nov. 30. Students and staff members put in hard work and show dedication as they learn how compete while working under a deadline.
Every year, 400,000 people participate in this program; they let their imagination flow as they work to create their own novel.
According to Madalyn Taylor, the sponsor of the Creative Writing Club, the goal of NANOWRIMO is for students and staff to write as much as they can as fast as they can. It challenges people who love to write because they have to write a whole novel in a short amount of time. The pressure of the limited amount of time that students and staff members have helps them learn how to not procrastinate and come up with creative ideas quickly.
"It's interesting that a student can write an entire novel in one month when it takes authors years to write books. So it's really cool to see what kids come up with in that short amount of time," said Taylor.
This program is not just for students, the staff participates in it as well. It is a self-challenge for people who want to become better writers. This opportunity benefits the people who participate in it because it gives them positive encouragement and motivation. It also gives them the confidence that they can accomplish anything that they set their minds to. Ryan Culver, 11th grade English teacher, has participated in this program for the last seven years.
"I've never won, but it was an interesting and well put together experience that taught me how to have a growth mindset about everything," said Culver.
NANOWRIMO is a way to get people of all ages to put a few minutes into every day to try and complete a book that satisfies the word count. People who love to write participate in this program because it helps them improve as a writer. There can be a lot of stress that comes along with participating in this, but it also teaches people how to manage their time wisely. One of the students who did this program for the past four years is sophomore Fiona Devlin. This year is Devlin's fifth year participating in it.
"I got into it because my mom does it. When I first started, I struggled, but I have improved a lot since then. Last year, I worked on my story every chance I got and I was able to finish it," said Devlin.
NANOWRIMO is set up like a contest. However, the people who participate in it do not go against each other. Instead, they go against themselves. This challenge pushes good writers to become better. It also boosts the confidence of people who do not think they are good at writing, and proves to them that anyone can do anything.