Give a Helping Hand Establishes New Agenda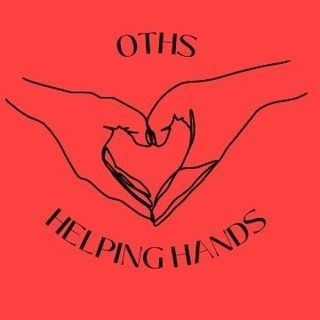 Ella Ray, Editor in Chief The Nest
October 13, 2022
Wide smiles appear on students' faces as they package fresh food for the Houston Food Bank. Giving back to the community has been a constant habit of the campus. As the Tompkins Chapter was officially established on Sept. 20 of this year, president, sophomore Mariam El-Hadik explains how the campus and Houston branch collaborate together to hold food, toy, period and clothing drives as well as fundraising events in the form of bake sales, car washes, and more in order to raise money for successful charities and causes. El-Hadik believes that the club's mission is to spread charity and aid all corners of the community by volunteering and holding multiple fundraisers in addition to spreading awareness of issues happening all around the world.
"The impact we hope to make is to help better conditions for not only communities in Houston, but also globally," said El-Hadik.
In order to increase volunteer opportunities, Helping Hands has booked appointments to host an entire team event at the Houston Food Bank. Along with volunteering, the club hopes to create a safe and welcoming environment as they hold seasonal social events for the members to relax and enjoy each other's company. Officer sophomore Zahra Ismail mentions that a favorite memory of hers was during the first meeting when the members played a trivia game, adoring how the friendly competition was able to help students build relationships within the organization.
"We aid places globally as a chapter under Houston Helping Hands which I believe is not standard when compared to normal volunteering clubs," said El-Hadik.
With today's amount of current issues, the club realizes how important it is for students to become involved with creating solutions for those problems. Officer sophomore Asma Sami believes that students should join Helping Hands, so that they can learn about problems happening in the community and around the world while simultaneously participating in drives and fundraisers to help those issues. Vice President sophomore Sarah Ahmed explains that students can join the club by applying for the membership form that can be found in meetings or on the official socials like Instagram and Remind (@othshh). Ahmed also emphasizes how members should try to attend the meetings that are held once a month, on Tuesdays, as well as pay the required fee of $10 to be considered an official part of the organization.
"In OTHS Helping Hands, we want our members to practice teamwork and take initiative during our meetings," said Sami. "We also want to see our members' passion, respect, and determination."