Cavalettes and Cheer Create New Teams
A group of girls gather in the gym to practice routines, flips and cheers. They drag out mats, pom poms and more equipment to assist them in practicing for an upcoming event. Meanwhile across the school, another group of girls are practicing long after school ends. They occupy the dance gym, practicing technique and doing drills over and over again. Both cheer and the Cavalettes have been an integral part in school spirit over the course of Tompkins' existence.
The two groups have accommodated to the school's growing population by adding two new teams to their programs. The dance team incorporated a JV team while cheer made a new freshman team. Freshman cheer is coached by Courtney Carreathers and the Cavalettes program by Rosey Fortenberry, with Victoria Way overseeing the JV team.
"We hope to build excitement and even more school spirit with the addition of Crimson Pride," said Fortenberry.
The Cavalettes named the JV team Crimson Pride. Fortenberry feels that this will develop students' dance skills to prepare them for varsity in a few years. In contrast to the varsity Cavalettes, JV does not participate in the spring competitions and they dance at the JV home football games. To practice, the dancers will meet in third period and also during enrichment on Thursdays.
"The difference between the JV team and Crimson Cavalettes is that they are simply a JV team and there are no auditions to be a part of the JV dance team, whereas the Cavalettes have auditions in November for the following school year," said Fortenberry.
Similarly, freshman cheer was created because of the influx of incoming freshmen, who were interested in cheerleading. This team is a great opportunity for freshmen to meet other ninth graders, who are all still new to the school. The freshman cheer team joins the JV and Varsity teams in the program and will compete in UIL events too. The new team will practice in first period as well.
"The freshman team is brand new and is excited to show Falcon Pride," said Carreathers. "We will be cheering at freshman football home games."
Just like the previously known teams, the freshman cheer and JV Cavalettes both have the same goal of promoting Tompkins pride and contributing to the spirit at games, events and school functions.
"We thought it was important that the dance program here at Tompkins had the same opportunities for the freshmen as well," said Fortenberry. "We are super excited about the new JV dance team, Crimson Pride."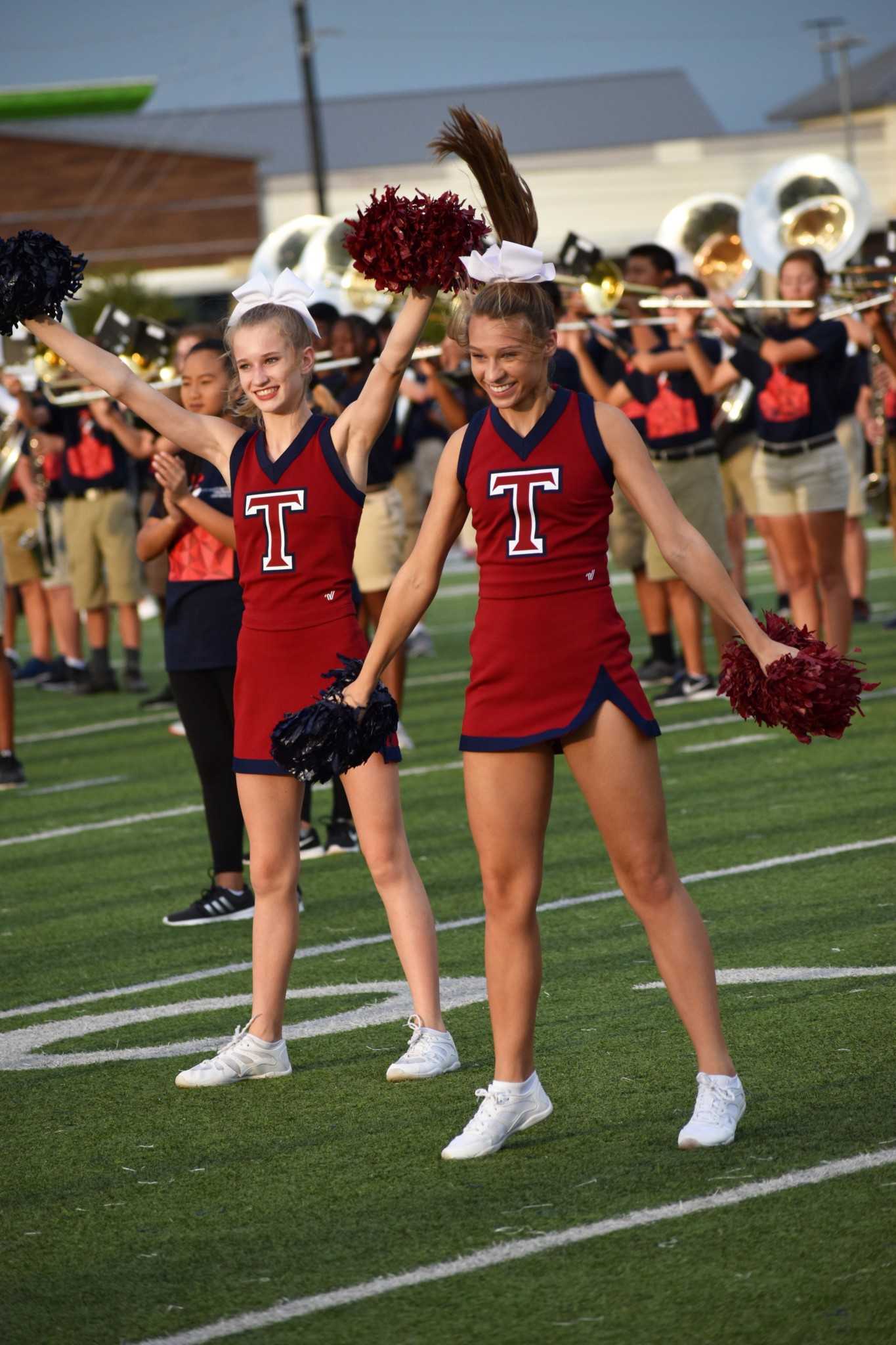 Photo by: Emina Jamil