Visit L.A. with Cavalettes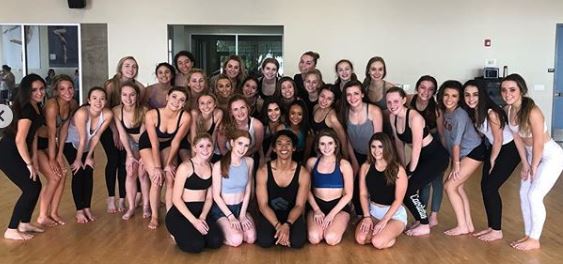 The Crimson Cavalettes have dominated the dance floor this year. As contest season comes to a close, the Cavalettes have clenched first place in their district category and won several grand champion victories. Recently, the team traveled to Los Angeles to take classes on new skills. Sophomore Cavalette Lisa Johansen has worked hard to help the Cavalettes to these victories.
"We took two master classes in L.A. in world famous dance studios," said Johansen. "I like master classes a lot because it is so different from what we usually do in dance at school. We get to experiment other types of dancing that is out of our comfort zone and I learned that from taking both of those classes."
A master class is a specialized course taught by an expert in that style. These classes gave a chance for the Cavalettes to improve for next year's football season and competition season. The first class that they took was in a contemporary style of dance and the second class was a jazz routine. After learning the whole routine, the next thing was to perform it. Learning an entirely new dance is hard when you were taught it just minutes before. Sophomore Raegan Dugosh also attended L.A. with the Cavalettes.
"We were challenged and pushed out of our comfort zone while we enjoyed learning more about movement quality and performance," said Dugosh.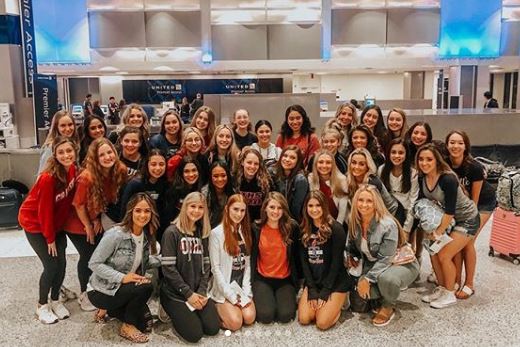 Not only did they spend time learning new dances together. The Cavalettes also spent time visiting tourist attractions like Disney and the beach. Visiting attractions like these with a team created a bond between the team. The better the bond, the better the performance will be because having good chemistry also builds trust in each other.
"We got to have some fun and a team bonding time while visiting California," said Johansen. "We went to Disneyland, Universal, Manhattan Beach and Paramount Pictures."