Alter for Advancement Changes to SNHS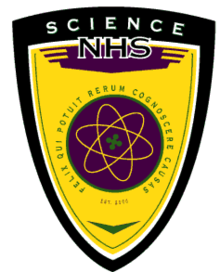 Tompkins' Science National Honor Society chapter is approaching the new school year with alterations to improve the program. Most notable of these alterations is the new requirement for members of the program to participate in tutorials offered for underclassmen. This participation includes SNHS members attending any science teacher's tutorial session and providing individual assistance to students who attend the tutorials.
"We – the officers – decided to incorporate this change because we felt that the chapter had an obligation to give back to the school," said senior Riya Kale, co-president of SNHS.
The requirement for tutoring was made in an effort to fulfill this obligation, and it aims to make SNHS a more integrated aspect of Tompkins. Kale believes that making tutoring mandatory will help to make use of the school's resources while also giving back. "It gives members an opportunity to earn points while also helping others out," said Kale.
Programs similar to SNHS have utilized this policy of tutoring. According to Kale, Mu Alpha Theta also requires its members to participate in tutorials for underclassmen. Kale's fellow SNHS members have reacted to the change in policy. Some members feel differently than others, but the change appears to be well accepted. "The vast majority have taken the alteration in stride," said Kale.
"This change is nothing out of the ordinary." Officers advocated for the tutorial reform in an effort to promote the program within the school and to help fellow students. Kale has a positive outlook for SNHS with the introduction of this change. "I think this change is a really good thing for the chapter," said Kale