A Reflection on the Video Games of 2017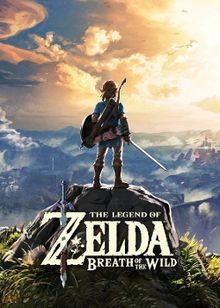 Reflecting on the most enjoyable parts of 2017 is one of the many activities that people embrace as they enter into a new year. While people often address the monumental social and political changes that rocked the nation, there are also other aspects of daily life that can be reflected upon in a lighthearted way. One such aspect is video games. These games have become a technological staple in many households across America, and this past year has introduced several virtual installments that have influenced the gaming world with more to come in 2018. Below are some of the most popular video games of the past year.
The Legend of Zelda: Breath of the Wild
This game is part of an action-adventure series that follows a character named Link in his quest to overcome the Calamity Ganon and ultimately save the kingdom of Hyrule. Although there have been several versions of the Legend of Zelda, this version can be differentiated from the rest due to its unique features including an open world environment, a physics driven engine, and voice acting. Players have been able to explore this virtual world since its release in March of 2017. It has also been awarded Game of the Year and broke Nintendo's sale records. The Legend of Zelda: Breath of the Wild can be played on the Nintendo Switch as well as the Wii U.
Destiny 2
Destiny 2 was released September 2017 and is available for the PlayStation 4, Xbox 1 and Microsoft Windows. Righting the flaws of the first version, Destiny 2 improved upon the story aspect of the game and received positive feedback for the ability to explore the virtual world and have interactions that were not possible before. In the game, players take on a guardian role in order to regain the power of the Light that was taken from them as an alien race dominated the last safe city on Earth. Players can anticipate an expansion pack set to be released in early 2018.
NBA 2K18
For gamers who are sport fanatics, NBA 2K18 was a much anticipated 2017 release. This is the 19th installment of the NBA 2K series which allows players to play a simulated NBA game with customized or actual professional basketball players. The game can be played in different modes including the MyCareer mode, which allows the player to customize their own basketball player and live out their own career. This feature also comes along with Neighborhoods, a new open world aspect of the game where players can interact freely with other players. NBA 2K18 was the best selling sports title of 2017 and can be played on various platforms including the Xbox 360, Microsoft Windows and the PlayStation 4.