Kamath Honored at Science Fair, To Compete at State Level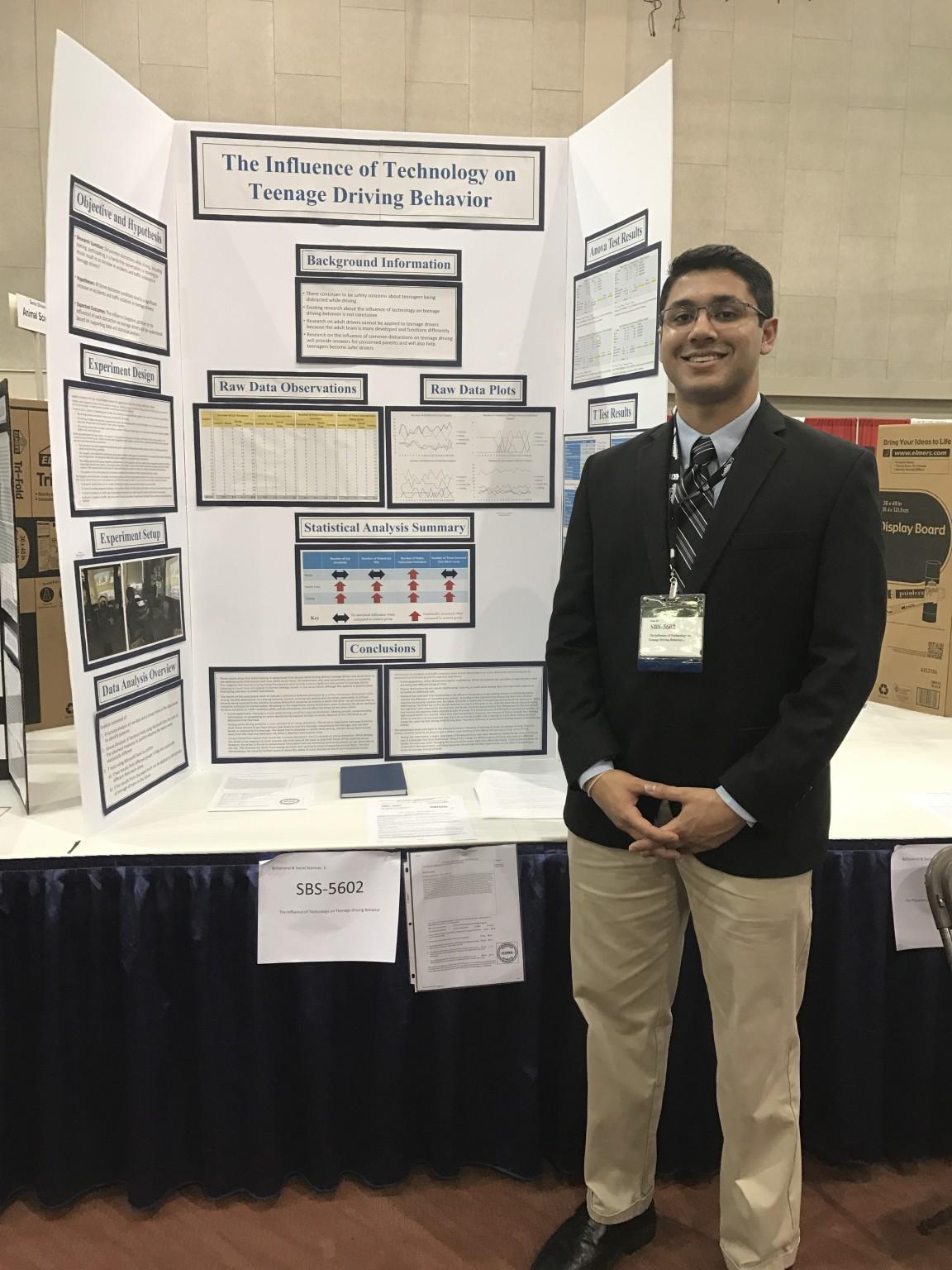 Please congratulate Rohit Kamath on his recent achievement at the Science and Engineering Fair of Houston this past weekend. Last semester, Rohit partnered with Sandlin and a Rice University Professor to complete  an independent research experiment on the impact of distracted driving in teenagers. He tested 80 students from Tompkins High School on a driving simulator. His findings were presented and he represented Tompkins well! He earned 2nd place overall in the Behavior and Social Sciences category. He also won two special awards:
1) American Society of Safety Engineers
2) Science Explorer Award from Jacobs-NASA.
No other project in Behavioral Sciences won special awards, so this is a huge honor for him. Additionally, he is now qualified to compete at the State level science fair in San Antonio in May. Great job Rohit!!!