On Saturday, Feb. 4, 2017, the Falcon swimmers competed at their regional competition and qualified to represent the school at state in Austin.
Swimmers Cole and Cade Thumann, Jacob Won, and TJ Mushovic were a part of the Boys 400 Free Relay and were able to shatter the previous school record by a stunning three seconds during the finals.
Jacob Won also qualified in the  individual 500 Freestyle, betting another school record.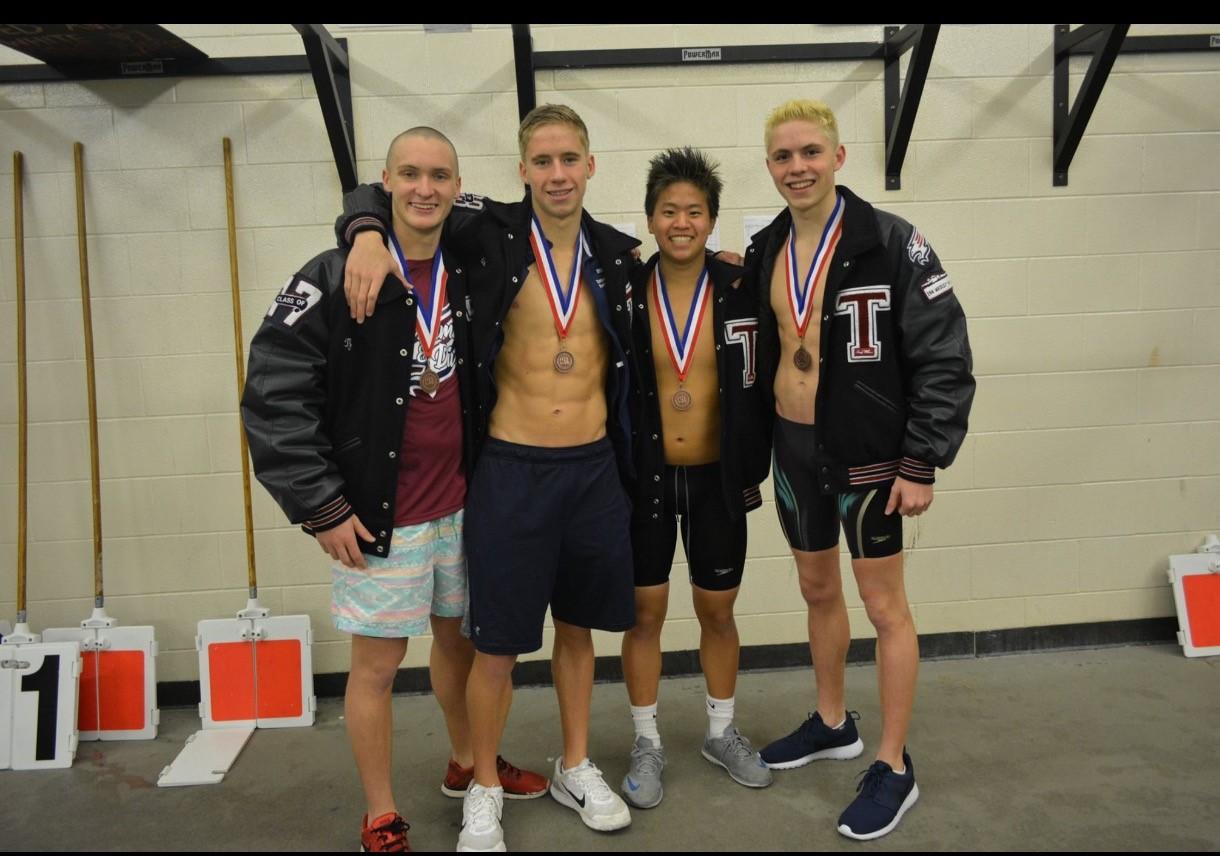 The girl Medley Relay, composed of Trinity Tran, Ali Sippel, Madison Wong, and Lauren Robinson, became the first relay regional medalists, finishing in 3rd place. Although they missed their spot to state by one spot, the girls are determined to recover and work harder.
Overall, both teams finished in the top 8 among the 24 teams competing. Girls came in 8th place and the boys came in 7th place, for a 3rd place position district wise.
The school competed in 14 events and broke 9 records.
The team will be headed to Austin in 2 weeks.
Congratulations to our Falcons!