Science Olympiad Compete at Rice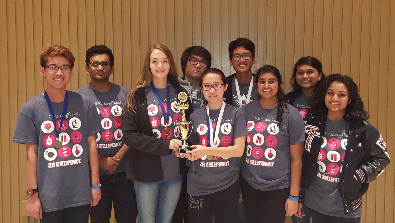 On Nov. 12, the Falcon Science Olympiad team competed at the first ever Rice University Science Olympiad Competition.
A total of 25 teams competed, including last year's top 10 in state and four national qualifiers.
Overall, our falcons placed 3rd place, barely losing against Clements with the small difference of 10 points.
Here is the overall rundown:
Astronomy: 1st place – Lucy Chen and Matthew Vargas
Hydrogeology: 1st place – Cara Williams and Alvin Hidajat
Optics: 3rd place – Brett Dolotina and Lucy Chen
Rocks and Minerals: 3rd place – Cara Williams and Lucy Chen