Shows to Watch in Quarantine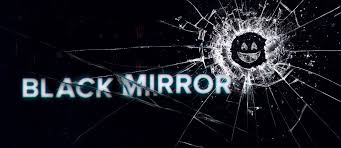 These days, due to the quarantine, there is not really much to do. Normally it would be a waste of time to binge shows but now we have all of this time- so why not bundle up and watch some fan-favorite shows, both old and new. 
Love is Blind- This Netflix original show is the perfect series to binge watch. Singles come together and go on blind dates- literally. They can not see each other on the dates and they have to bond over their personalities and then pick one person to get engaged to. After seeing each other they have to decide if they are still compatible with each other. This show is a perfect combination of drama and romance.
Good Girls- This show revolves around a group of ladies who are fed up with their normal lives and decide to stand up for themselves by giving their life a twist. They get involved in illegal affairs while also leading a normal life in front of their families. This show airs on NBC and will always have people on the edge of their seat and keeps its viewers interested.
Criminal Minds- Criminal Minds airs on CBS and AXN and has been a fan-favorite ever since its release in 2005. It is centered around an elite squad of FBI profilers who come across many twisted criminal minds and get to the bottom of each case. Currently airing its 15th season, it has definitely kept viewers watching the show because of its suspense.
The Flash- The Flash, airing on CW is one of the many shows that are based on the original DC comics, including The Arrow and Supergirl which directly connect with each other and have many crossover shows which keep the viewers interested. This show in particular is centered around the life of Barry Allen, who discovers his unbeatable speed and decides to use it to help fight crime in his community while keeping his identity secret. This show is perfect to watch in any circumstance and will keep anyone glued to their seat.
Black Mirror- This Netflix original show is a bundle of different stories in each episode so that you can jump around. It is a science-fiction series which intrigues its viewers with its sudden plot twists and strange situations. Each episode has its own characters and shares stories of suspense and futuristic drama. This unique show has promised to keep viewers interested and is looking forward to more seasons.     
Schitt's Creek- This comedic show airing on CBC is centered around a wealthy family who suddenly loses all of their money. They have to get used to an entirely new lifestyle in a shady town with a whole new group of people. This show has definitely kept their viewers laughing at the hilarious situations presented in this tv series. It is the perfect show to binge-watch when in need of a good laugh.