The Tompkins Boys and Girls Cross Country teams participated in the State meet on Saturday, November 9, 2019.
The girls team had a historic finish placing ninth overall, their highest rank in school history. Along with the team's accomplishment, the girls had a top individual finish as well. Junior Addison Stevenson clinched twelfth place, while holding the leading spot for the team and KatyISD. Coach Amy Pitzel is thrilled with the results, especially since the entire team is coming back in 2020.
The boys team placed eleventh overall in the state. The team also had two individual finishes. Junior Gavin Saacke not only finished sixth in Texas, but set a district record, running a time of 14 minutes and 57 seconds. In addition, senior Cole Lindhorst ended in thirteenth place, attaining All-State honors.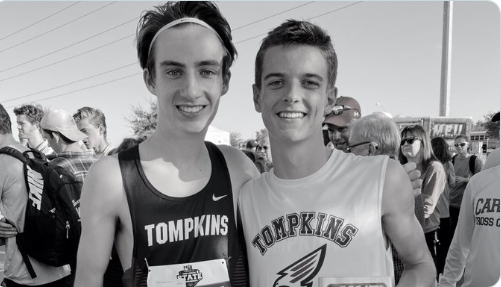 Junior Gavin Saacke and senior Cole Lindhorst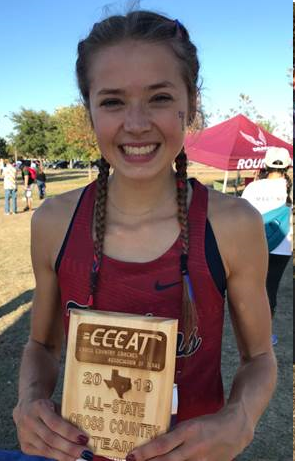 Junior Addison Stevenson