Guide to a Spooktacular Halloween Costume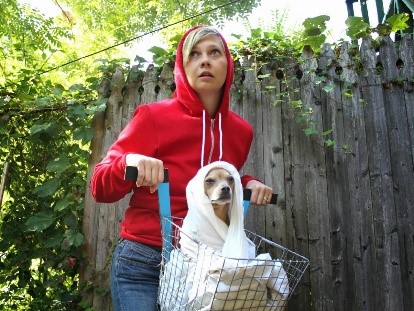 Still undecided on a Halloween costume this year? Do not worry, The Nestline has you covered. Halloween, the one night of the year where people of all ages get to dress up and party or stroll through neighborhoods taking more than one piece of candy from the "Take One" bowl. You are never too old to trick or treat, or party, whichever you will be doing this year. To get started, a couple simple Halloween costumes you could base your ideas off of may include: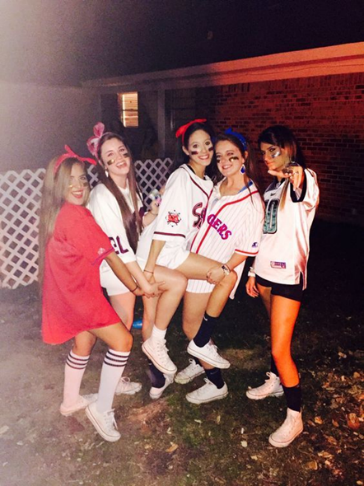 Squad Goals:
Getting together with your friends on Halloween and want to all match? Wear your jerseys and get out there.
What you will need:
– A jersey of any team or sport
– Shin or knee high socks
– Converse, cleats, or any shoe that matches your jersey
– Face paint
– Shorts or pants
Some good places to buy the accessories include Walmart, Target and even CVS. However, Party City specializes in Halloween and party supplies specifically. If you do not already own a jersey, some websites that sell for reasonable prices may be EBay, Mercari, or Projerseysonline.
Emergency Broadcast System:
This is your emergency broadcast system announcing the commencement of the Annual Purge sanctioned by the U.S Government. Since the first Purge movie, people everywhere had been inspired to dress up like purgers for Halloween. Here are some Purge costumes ideas you can have.
There are three types of iconic purge costumes:
The costume with the white outfit, blood and smiley mask from the first Purge movie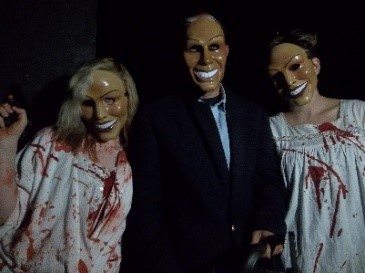 What you will need:
– A white shirt of any kind which you can buy at craft stores like Michaels and Hobby Lobby
– Fake blood which you can find at Party City or Walmart
– A purge mask which you'll be able to find on amazon, and any prop of your selection.
The costume with "God" written on the forehead of the mask in The Purge: Anarchy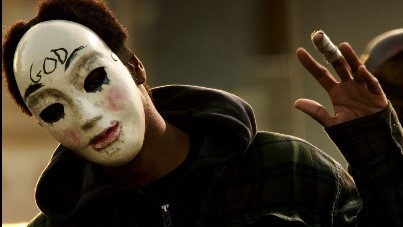 What you will need:
A black hoodie or dark colored outfit
The mask with "God" written on the forehead which you can buy on Amazon
Bandage or a band aid to wrap around your finger
The costume with the group of girls in tutus and fake blood in The Purge: Election year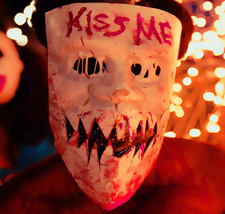 What you will need:
A tutu of any color which
Any shirt of your choice
Fake blood
Any prop of your choice
Heels or sneakers
"Kiss Me" mask
E.T Phone Home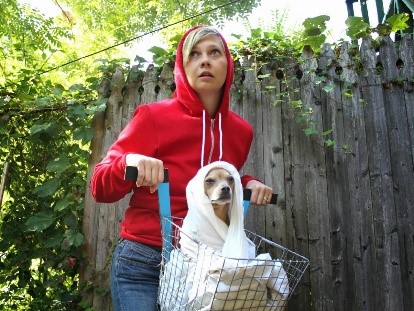 Everyone has heard of the movie about an alien whose ship happens to be stranded on earth and soon discovered by a kid who develop a relationship with him. The kid, Elliot brings the alien, E.T home and takes care of him, and, keeps him a secret. Until E.T falls ill and the government steps in. Elliot and his brother and little sister do what they need to in able to get E.T back to his ship to return home. This Halloween, recreate the scene where Elliot has E.T in his basket of his bike on their way back to his spaceship.
What you will need:
A red hoodie
Jeans
A bike with a basket
An alien stuffed animal or even your puppy or kitten
A small white blanket or sheet to wrap around your alien
The costume is pretty simple and easy to put together. However, if you do not already own a red hoodie, you can pretty much buy one anywhere. You can check out Walmart, Forever 21, Target and even Amazon. As well as an alien, if you do not own an alien stuffed animal, you can substitute it with a small pet such as a puppy or kitten or even any stuffed animal. Anyone should understand your costume as long as you have something wrapped in a white blanket sitting in the basket of your bike.