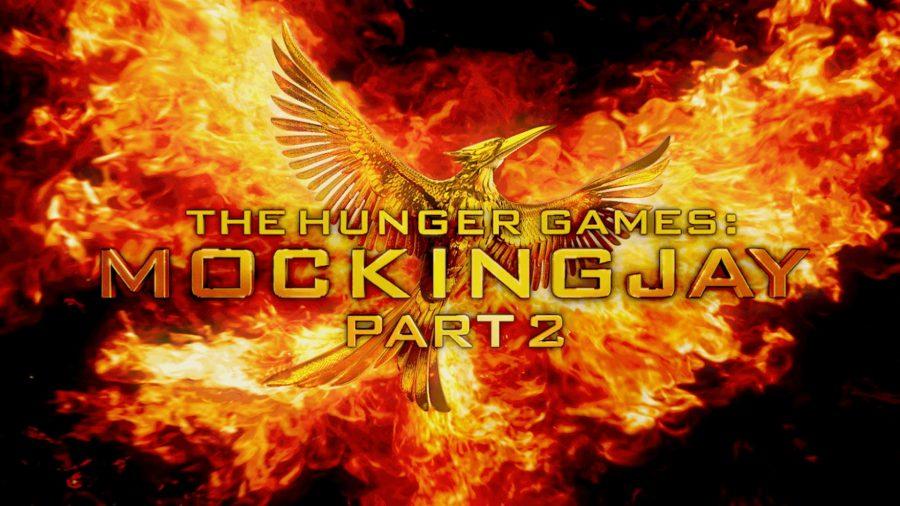 Movie Review: Mockingjay Part 2
December 14, 2015
There are so many movies coming out lately that it feels impossible to choose one to watch, but the last movie of The Hunger Games saga will outrun all your expectations. If you are a fan of The Hunger Games series or if you love an action movie full of surprises, surrounding an epic, dystopian science fiction war, Mockingjay- Part 2 will knock you off your feet.
The movie adaptation of the last novel in Suzanne Collins' trilogy, directed by Francis Lawrence, was released Nov. 16, 2015, starring the academy award-winning actress Jennifer Lawrence as Katniss Everdeen, the face of the movie. Other notable cast members include Josh Hutcherson as Peeta Mellark, Liam Hemsworth as Gale Hawthorne, Woody Harrelson as Haymitch Abernathy, Julianne Moore as President Coin, and Donald Sutherland as President Snow.
The movie focuses on the rebels attempting to reach Panem and destroy the Capitol. The closer they get to their goal, the more violence befalls the characters, thus keeping up with the series' common murderous sceneries. As the districts unite to fight for the same purpose, Katniss Everdeen strengthens as a symbol of their fight for justice, however, she faces several problems of her own as she tries to rebuild her relationship with Peeta Mellark, who was brainwashed by President Snow.
Grossing more than $2.2 billion, Mockingjay- Part 2 covers a wide range of action, adventure, drama, science fiction and fantasy. The 2 hours and 16 minutes of movie will entertain you from the moment you sit down to the second you leave, making it difficult to resist coming back and rewatching the thrilling scenes that create an emotional rollercoaster. The dialogue is well articulated and easy to understand. In addition, the choice in clothing helps portray the tragic environment present throughout. The lighting was well planned and the sound effects intensified specific scenes, especially the ones with the intention to scare the audience.  
While some people may claim that the finale did not reach their expectations. or it did not outdo the second movie of the series Catching Fire, I loved it. I was overwhelmed and emotionally shocked by all the action and if anyone feels like going to the movies, but doesn't know what to watch, Mockingjay- Part 2 should definitely make the top of your list.
Rating: 5 stars out of 5