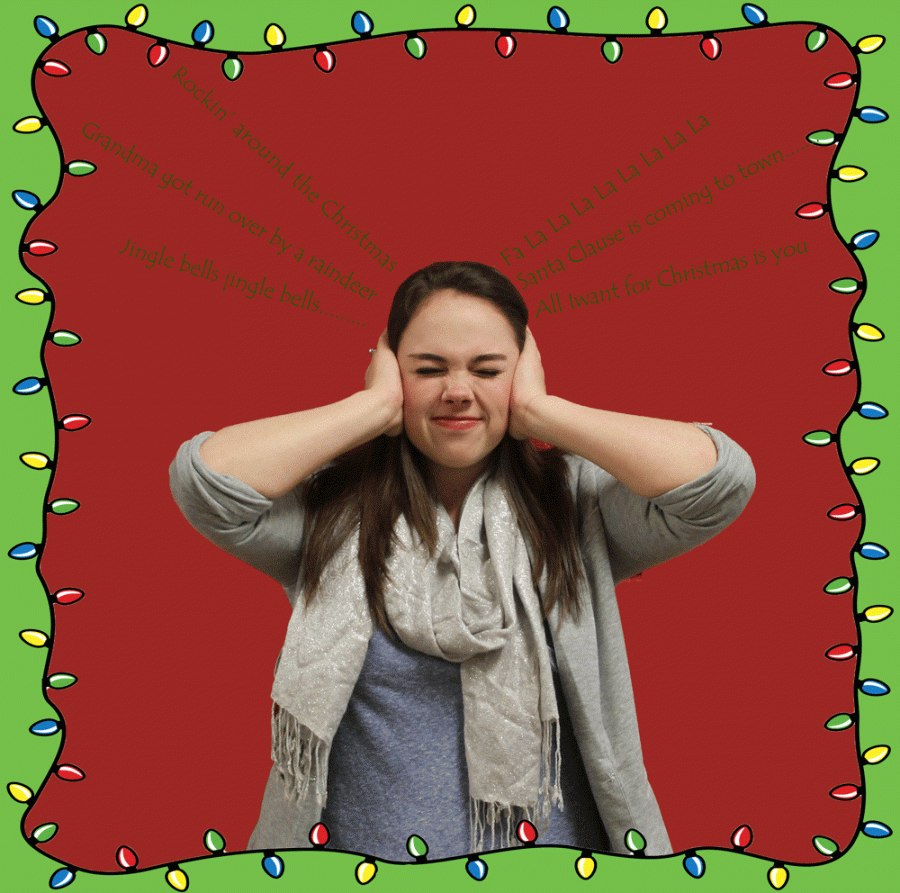 The Christmas Music Vortex
December 7, 2015
As the year comes to a close there is no escaping the christmas music menace. Almost every store has some sort of holiday music blasting through their speakers. Some people could not be happier with ineluctable music, while others are overwhelmed with the holiday joy and want to hide under a rock until the stores put all the christmas items in storage.
A few holiday songs are tolerable but after hearing the same song in multiple stores it is over kill. Honestly I get it, Christmas is one of my favorite holidays and I am not being a Scrooge. It seems as though stores only play Christmas music during the winter months to draw in more business. This is unsettling because the holidays are not about who can spend the most or get the best gifts. Holidays are about spreading joy and spending time with loved ones.
Rather than blasting speakers with a million Christmas songs, perhaps they could give the Christmas music a break with an announcement wishing happy holidays. Better yet why not create announcements reminding people that not everyone is in a fortunate situation and the best gift for the holiday season is helping others.
Nevertheless brace yourself the holiday season is readily approaching with music that will be stuck in your head for days and pine needles that never seem to get swept up. If you are the person who cannot stand the music and red and green colored everything, look on the bright side of things, you get two weeks off of school. If you are the jolly person enjoying the flood of Christmas joy, embrace the holiday spirit. We will not judge you, it is ok to belt out the words to your favorite Christmas song in the middle of the store.