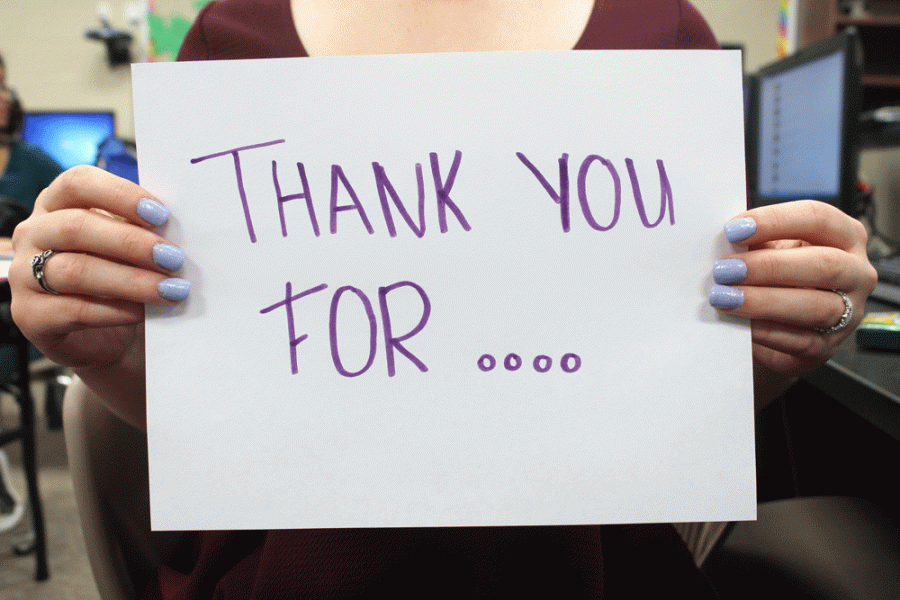 Falcons Give Thanks
December 1, 2015
The holiday season is rapidly approaching and it is easy to get caught up in the celebrations. It is important to remember to be thankful for the things and people you have. So take a moment and say thank you to those you have in your life and be thankful that you are alive to experience the joy of the holiday season.
The holidays are a time for stuffing your face with as much food as possible while sharing fun stories with family and friends. Often times thoughts of people value and are thankful for are passed around the table with the food. However when the feast is over and the dishes are washed people talk less of the good things in their life.
Even when holidays are over you should remind not only others of things to be grateful for but yourself. At times life can be overbearing and it is hard to find positive things. When this happens you have to reflect on the small things and turn to people in your life for help.
So in the upcoming months and holidays tell family members just how much they mean to you. There is never a wrong time to share what makes you happy. Set aside some time for yourself so you can realize the things you have in life then you can be happy and live life to the full potential.
It easy to let the gifts and and celebrations take over your holidays but you have to remember that is not what you should be focused on. Remember the people who are giving you gifts and sharing moments with you. Tell these people thank you and that you are happy to have them in your life.
Being thankful can be challenging when life is tough. Something that always picks me up when I am down is making a short list. The list is composed of ten things that have made my day good. Sometimes it is easy to find things for my list, sometimes it is hard and sometimes I can only fill it with small simple things in my life. After doing this you will feel a little bit better.
Spread the joys in your life with someone else this holiday season. Remember that some people are not in the best state of mind and a simple holiday greeting or thank you can make their holiday better. Be thankful for what you have and make this holiday season good for everyone.