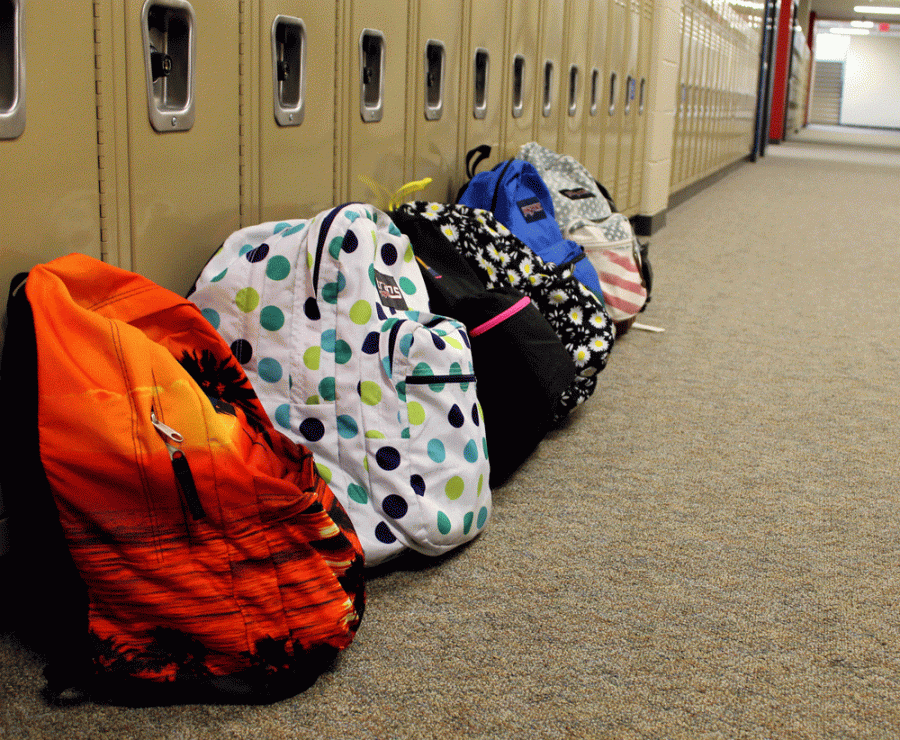 Falcons give us Backpack Tours
November 30, 2015
You know you got it. You walk into school with your backpack in hand, the backpack you spent two hours trying to find. You have everything you need and that's what is going to make the day much easier.
People around the school carry weird, stylish or just amazing backpacks. Some of these students have amazing style and carry the craziest things around, and that makes them who they are.
1) Cameron Pierce, Junior
With one of the biggest backpack in school, Cameron Pierce has the on point stuff to make his everyday life easier. With his many many pockets, he carries his binders and pens on the side, making sure he will not miss anything his classes give him.
2) Maria Fernanda Rivero, Freshman
Pink is the best color and Maria Fernanda Rivero knows it. She starts everyday going to class and taking out her her binders, and she admits to herself her backpack is not the most organized backpack in the school, but she doesn't care because she has everything she always needs to survive the day.
3) Mason Elkins, Senior
Senior Mason Elkins has everything he needs to make his day smooth and simple. With his various papers and notebooks, this gentleman makes his way through the hallway as he tries, like every other student, to make his every day school life as entertaining as possible. To light up his day, Elkins has his different notebooks where he writes whenever he feels unentertained.
4) Victoria Delgado, Sophomore
Whenever she comes to school, she knows she's going to have an amazing day. With her set of different binders, Sophomore Victoria Delgado is always ready to learn new things and to add to the fun she brings her set of different books to give her have a distraction of the time comes.