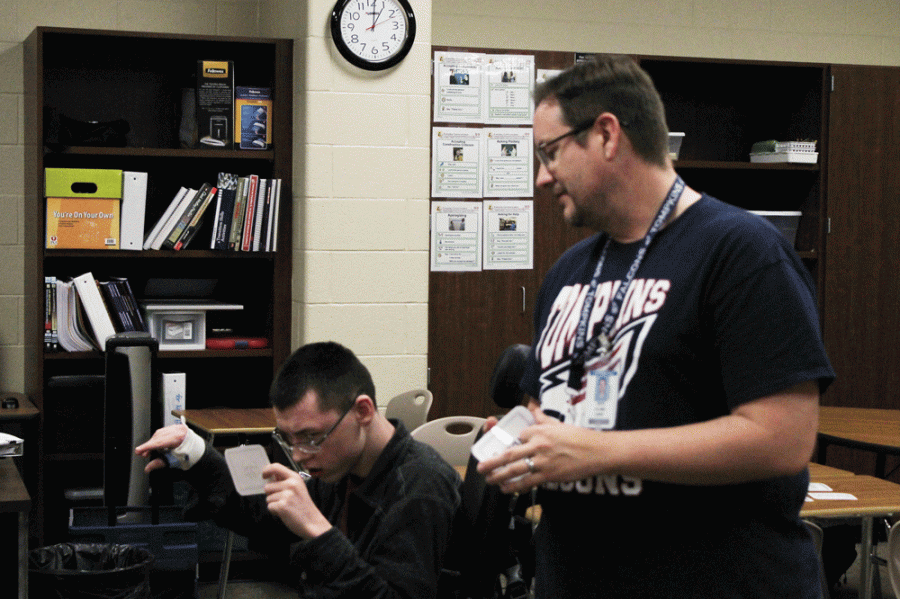 Keith Haynes
November 20, 2015
After having a long-term sub position in Aldine ISD, Keith Haynes fell in love with the students he worked with and discovered his passion for helping young learners and learning each of their individual needs. Along with special education, Haynes has previously taught In-class support, Resource, Adaptive Behavior and Life Skills.
"I was a Life Skills Curriculum coach in Cy-Fair ISD for six years," Haynes said.
Haynes teaches a number of different subjects: Work-Based Learning, Lifetime Nutrition and Wellness, Career Prep. When planning his lessons, Haynes tries to find interesting websites that will engage his students. After leaving work, Haynes heads home and relaxes while watching "The Young and The Restless."
"I have watched 'The Young and The Restless' for 42 years," Haynes said.
Haynes attended Ball State University in Muncie, Ind. and University of St. Thomas in Houston, Texas. Originally from Lawton, Okla., Haynes moved around a lot due to his family's service in the military. He has lived in 13 cities within Oklahoma, Indiana, Kansas and Texas.
Before coming to Tompkins to pursue his 15th year in education, Haynes worked at the Carter Academy in Aldine ISD where he held his long-term sub position for one academic year and then worked at several schools ranging from Elementary to High School in Cy-Fair ISD from 2002 – 2015.
"What is different about Tompkins is that it focuses on the individual needs of each student and places them in the classes where their needs will be met academically as well as functionally," Haynes said.