KVA and In Person Learning Divides Tompkins
In the wake of COVID-19, educational institutions throughout the country are tasked with a difficult decision: online or in person instruction. Tompkins High School, like the majority of schools within the district, are providing students with the choice to attend Katy Virtual School or return to campus.
"I am a very social person. One of the reasons I chose in person education is the social interactions with my teachers and fellow classmates," said junior Colton Howard.
On Sept. 7, Tompkins High School will reinstate in person instruction. Face to face instruction will adhere to the standard bell schedule, with students continuing to rotate throughout classes and lunch periods. Unlike Katy Virtual School, students are given the opportunity to participate in athletic practices and attend various extracurricular activities. The presence of teachers also severs the students' dependence on technology and provides a direct line of communication, without the hassle of slow internet connection or faulty email.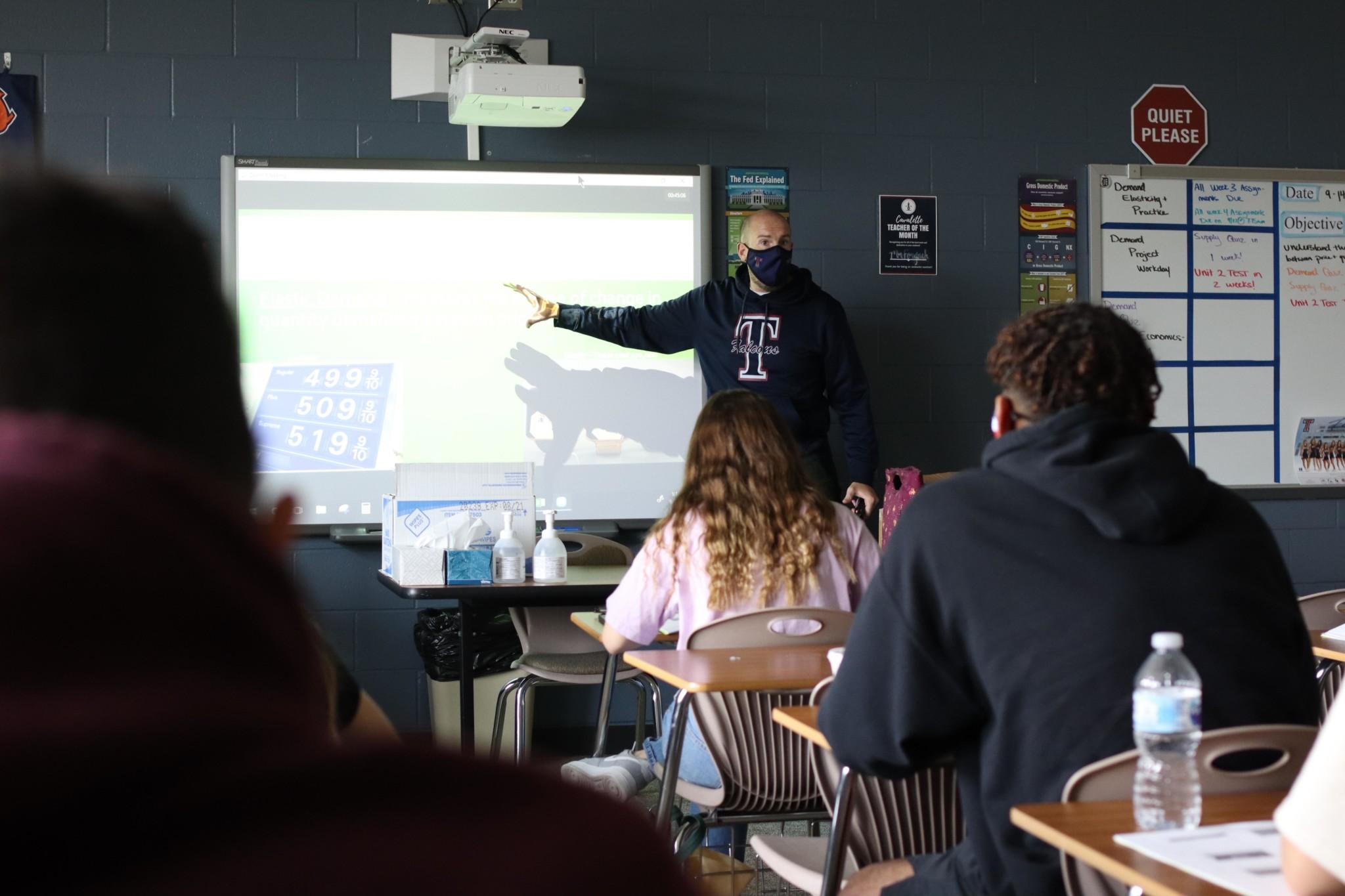 To ensure the safety of students and faculty returning to campus, Katy ISD officials have and enhanced their safety protocols. These protocols begin with relatively simple precautions, such as encouraging students to frequently wash their hands and wear a face covering. Markers and signs will be displayed throughout the building to remind students to maintain social distance.
"Personally, I did not feel safe to go back in person. I prioritize my own health, my family, and the health of others around me. Therefore, by choosing to not physically go back to school I may be preventing potential spread of COVID cases," said senior Jacqueline Nakazono.
For students still uncomfortable with the concept of in person education, Tompkins High School offers virtual learning as an alternative. Virtual classrooms consist of students submitting online quizzes and listening to instruction from the privacy of their while students attending in person lessons performed similar responsibilities in public. Now, students can participate in virtual seminars presented by their teacher on Zoom and are provided with an abundance of learning resources on Canvas. With the majority of the notes compiled electronically, the need for paper is greatly limited and resources can easily be located online.
"Learning through technology can help if I have further questions outside of the material or do not understand the method my teacher explained," "The teacher should be there to learn the basic idea and understand concepts, and the internet should be utilized to further educate oneself on their own interest."